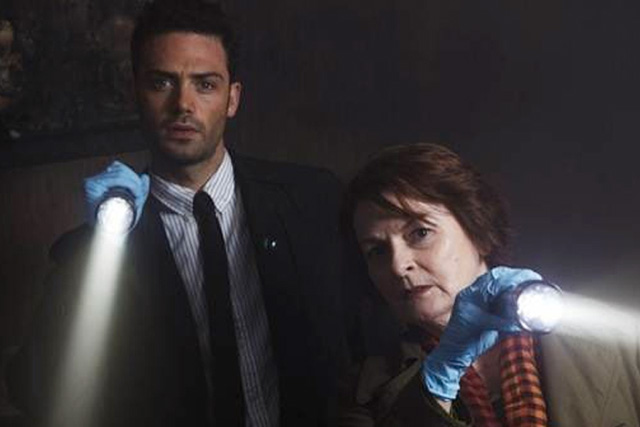 The British Heart Foundation has created some excellent content in recent years, especially the award-winning The Angina Monologues stage show. This week, the charity continued with its activity to target women with a link to a storyline in Coronation Street that saw the character Audrey Roberts collapse with a heart attack. The content agency Drum was made aware of the plot development and worked with ITV and the ad agency Grey to create ads to appeal to women concerned about the issue, providing a strong example of ad content working with an editorial storyline.
Vera
ITV1's grip on Sunday-night television just got tighter with the welcome return of the brilliant Brenda Blethyn in Vera. The series is based on the books of Ann Cleeves (no, we hadn't heard of her either) and sees Blethyn play a dishevelled and eccentric police inspector investigating crime in the North-East. Neither as camp as Midsomer Murders, nor as harrowing as Silent Witness, it's good to see the series reappear in the schedule as it provides an enjoyable distraction to the depressing thought of work the following day.
CNN's global Hyundai deal
Global ad deals of a high quality are difficult to pull off, so congratulations to CNN International's commercial team for securing a major global sponsorship deal with Hyundai. The motor company will sponsor the new nightly Amanpour show across EMEA and Asia as well as the high-profile Piers Morgan Tonight on CNN US. This six-month deal will link with Hyundai's current "live brilliant" campaign that is airing across CNN's various networks.
The success of the Financial Times web app
The Financial Times said this week that its web-based app has reached two million users - just ten months after launch. This is an impressive figure, and not only shows publishers that there is life beyond Apple (the FT's app was withdrawn from Apple's App Store) but also that large audiences can be built via mobile. Some 12 per cent of FT.com subscriptions, and 19 per cent of traffic, come via the app.
AND ONE THING WE DON'T ...
Ofcom's plan to investigate Sky News
There was bad news for Sky News this week when Ofcom announced that it plans to investigate an incident of e-mail hacking by a Sky News journalist. The case relates to the so-called "canoe man", John Darwin, and Ofcom is looking to investigate whether the Broadcasting Code was broken. Sky News believes that it has a serious case for a defence, but this new focus on the commercial broadcaster is an unwelcome one given the other pressures on its BSkyB owner.