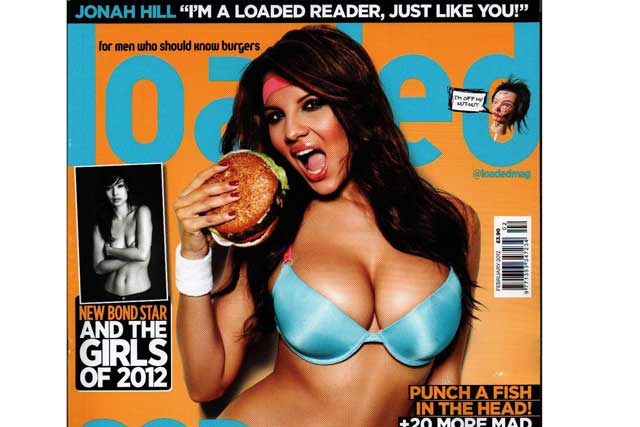 When we heard about the campaign brokered by Vizeum for Twentieth Century Fox to promote its upcoming film Prometheus, we thought it was such an inspired idea, we couldn't wait to see it. The agency masterminded an ad in a commercial break during Homeland on Channel 4, which encouraged viewers to Tweet responses to the trailer. A follow-up spot in the next break then featured these comments. Neat. To top it all off, Vizeum is also currently running the first synchronised campaign with Zeebox, in a deal with Sky Media. The dual-screening app will automatically recognise the Prometheus trailer each time it airs, offering viewers the opportunity to win tickets to see the Ridley Scott film. We can't wait to discover what else Zeebox can offer.
Voting for magazine cover of the year
The Professional Publishers Association has launched an online poll to vote for its Front Cover of the Year category at this year's PPA Awards, to be held in June. Voters have to decide from a shortlist of 15 titles, including a steamy GQ Rihanna cover, a royal wedding cover for Hello! and a Gazza cover for Sport. But our favourite is the one that Stylist created with Nigella Lawson. After the curvaceous cook told the magazine that she was obsessed with salted caramel, the art editor convinced her to sign up to a different kind of cover shoot - where she would have runny caramel poured over her face for 13 minutes. Lawson, as you can see for yourselves, obliged. We wish we could have been the ones to douse her with liquid sugar.
#InTheMorningIMustHave - my smartphone
Mobile evangelists will have been pleased with a topic trending on Twitter this week, using the hashtag title InTheMorningIMustHave. Along with coffee, tea and the perhaps less obvious "multiple alarms placed strategically around the room", according to one chap, about a quarter of people said they must have immediate access to their mobile phone. We guess this is a real opportunity for brands to tap into that first ten minutes of the day.
And one thing we don't ...
Loaded's rescue
Some of us used to buy, and even enjoy, Loaded back in the 90s when the former IPC title sold several hundred thousand copies. But the news this week that it has been saved by the "porn star" and businessman Paul Baxendale-Walker left us feeling that putting the magazine quietly out of its misery would be preferable to buying it from the administrators after the title's most recent owner, Vitality, ran into problems. The brand's interest to mainstream advertisers has waned along with its circulation (which stands at 37,281), and its new owner's plans to launch Loaded TV channels and increase the title's "girls and glamour" content will do little for its reputation.