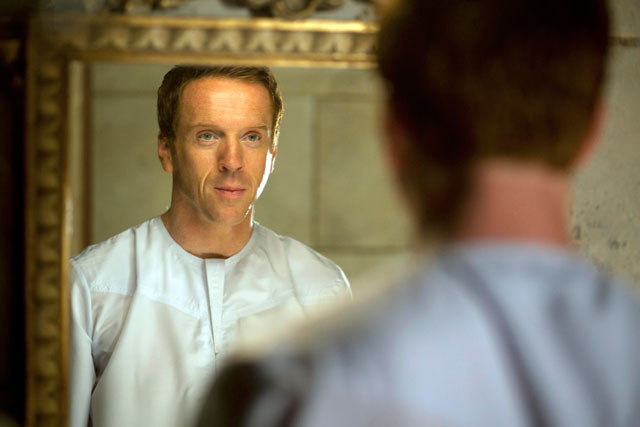 It's hard to know what to do with ourselves on a Sunday night now, without a heart-stopping episode of Homeland to look forward to. The final episode in the first series, which aired on Channel 4 on Sunday and drew a series high of 2.8 million viewers, lived up to all expectations. Our palms are sweating at the mere recollection of Sergeant Brody (Damian Lewis) coming close, but ultimately failing, in his mission to blow up the vice-president. Bring on the next series.
A new vision for Trinity Mirror
Many say the departure of the chief executive, Sly Bailey, is long overdue. After a decade running the publisher of the Daily Mirror, the Sunday Mirror, The People and 140 regional newspapers, it seems only right that someone else is given the chance to attend to Trinity Mirror's wounds. The group's share price has plummeted 90 per cent since her arrival in 2002, the company has net debt on the balance sheet, a large pension deficit and, as the largest owner of regional newspapers in the UK, it is subject to the trials shared by any print publisher in a digital age. Hopes are pinned on the incoming Trinity Mirror chairman, David Grigson, who has impressive experience of reviving the likes of Emap and Reuters.
Sky Arts' Playhouse Presents
While ITV's replacement for The South Bank Show, Perspectives, ploughs a decidedly lowbrow and populist furrow (one recent example featured David Walliams supposedly profiling Roald Dahl, which ended up being more about Walliams himself), Sky Arts is doing a fine job filling this PSB hole. Playhouse Presents, its excellent series of quirky short comedies and dramas, stars household names such as Trevor Eve, Brenda Blethyn and Harry Shearer. It's exactly the sort of thing that used to be on terrestrial TV years ago but has long since been dropped, and is a welcome contribution to UK television's coverage of the arts.
AND ONE THING WE DON'T ...
CV discrepancies
We'd be lying if we said we had never been tempted to exaggerate our CVs - who hasn't ever padded out their "interests" section with an impressive Indonesian cooking passion? But fool be the person who fabricates important stuff such as "education". The new Yahoo! chief executive, Scott Thompson, has potentially endangered his career as a result of an inaccuracy on his CV. Yahoo! investigated after a shareholder accused Thompson of lying on his CV: Thompson stated that he had a Bachelor's degree in Computer Science when, in fact, he had a Bachelor of Science degree in Business Administration - not quite the same thing. Thompson has sent a memo to employees apologising for how "this issue has affected the company". We guess this hasn't gone down well amid the restructure led by Thompson that will cut 2,000 jobs.