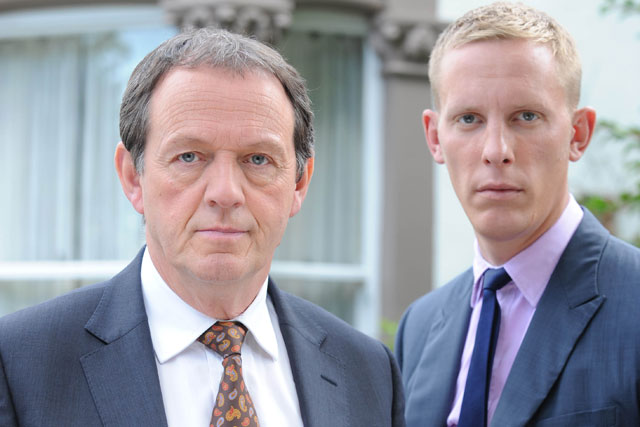 Hot on the heels of winning Best Sports Programme at the Sony Radio Academy Awards, talkSPORT is pumping out some neat commercial opportunities for brands ahead of a summer "carnival" of live sport.
In a deal with Ocean Outdoor, live talkSPORT sports bulletins will be simultaneously displayed through text broadcasts on Ocean Outdoor's digital sites throughout the summer, so sports fans can be kept up to date with the latest results on the move.
It makes sense, therefore, that talkSPORT is looking to secure advertising partners for integrated campaigns while it generates such attractive multiplatform content.
The return of Lewis on ITV1
The original spin-off from the Inspector Morse franchise continues to impress with its high production values and intriguing storylines, despite being in its sixth series. The complexities of the relationship between Lewis and Hathaway and of their own personalities continue to be explored, preventing the now relatively long-running series turning into something of a soap opera.
It's also good to see Colin Dexter continue to make Hitchcock-esque cameo appearances. Given that he has spawned Inspector Morse, Lewis and the other equally quality spin-off Endeavour, ITV has every reason to be thankful to him.
Leap 3D technology
We still remember how futuristic it felt when Tom Cruise used hand gestures to interact with computers in Minority Report a decade ago. Well, now this technology exists, and it only costs £45. David Holz is the genius behind the gesture-motion device Leap Motion, which is allegedly 100 times more instinctive than the industry leader, Microsoft's Kinect motion controller. Unlike touchscreen technology, this USB-connected device enables the user to engage with computer content in 3D using the slightest gesture and at high speed. We can only fantasise about the potential for online branded gamification using arm gestures.
And one thing we don't ...
Nasdaq's Facebook embarrassment
Irrespective of whether you are a Facebook evangelist or think its $104 billion evaluation is the product of smoke and mirrors, it isn't fair that one of the most anticipated media IPOs in history was handicapped by a stock market systems blip. Nasdaq OMX's chief executive, Bob Greifeld, said he was "embarrassed" by the 20-minute delay in the opening trade of Facebook's IPO and that the faulty mechanism had been addressed. "The rest of the day ... the system performed well," he said. It certainly didn't do much for the Facebook IPO hype, though, considering no shares could be traded in that all-important first few minutes. On the eve of Mark Zuckerberg's marriage, the botched process must have left the billionaire with heightened pre-wedding nerves.