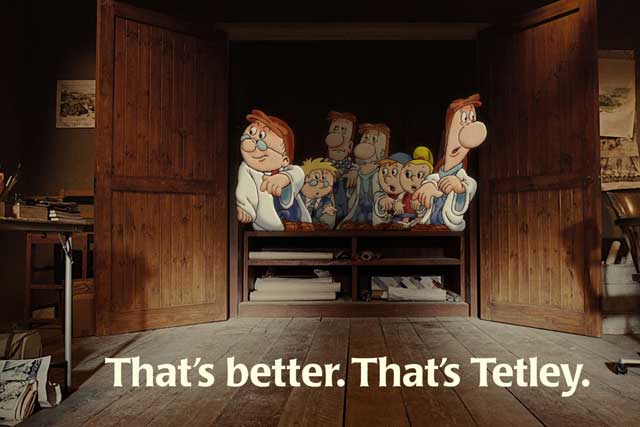 Monarchist or not, the Jubilee festivities this weekend promise to be historic, and a campaign by McCann London and its sister agency UM has got us feeling jubilant. The spot is designed to raise awareness of the Big Jubilee Lunch, the Eden Project's bid to get people together with their neighbours for the Queen's Diamond Jubilee in the name of community spirit. Beautifully shot, the ad makes you wish you were already there, chatting away among the bunting and the cider. It even fools you into thinking that getting to know your neighbours is a good idea - so, in that sense, it certainly hit the brief.
Conde Nast's transparency
We applaud the luxury publisher Conde Nast for leading the way in digital magazine publishing, and its latest offering for advertisers shows that it has both its editorial and commercial heads screwed on. As of its June 2012 tablet issues, Conde Nast will provide advertisers with granular, ad-specific metrics for its UK editions eight weeks after the sale date. As if that isn't enough to get a commercial partner excited, the GQ publisher says it will release more detailed tablet metrics for premium advertisers later in the year. While some publishers are yet to even have their tablet edition numbers verified by the Audit Bureau of Circulations, Conde Nast is setting the right example for publishers seeking to make a return on digital.
Experimentation in outdoor
Whoever said that the outdoor industry wasn't creative? Kinetic and JCDecaux have proven otherwise with a large-scale near field technology trial in Reading to test consumer engagement with outdoor ads via their mobile phones. Thirteen brands, including Magnum and Mercedes-Benz, were involved in the trial that saw 3,000 people interact with the ads using the technology, cited by users as being easy to use. The research found that 87 per cent of people with NFC-enabled phones who interacted with the posters said they were likely to repeat the experience, which is promising for advertisers looking for extended engagement with out-of-home.
AND ONE THING WE DON'T ...
Tetley's Tea Folk being usurped
It is with a heavy heart that we hear the Tetley Tea Folk, who had been absent from the brand's ads for a decade until their comeback in 2010, are being usurped by human characters in the upcoming campaign created by Dare. While it is understood the Tea Folk will still appear in the work, expected to break next month, we hear their world is being intruded on by tea-swilling giants. According to Adrian Mooney, the vice-president of marketing EMEA at Tata Global Beverages, the decision to "evolve" the campaign was motivated by a desire to "better differentiate" Tetley in the crowded hot-beverages market. We just hope those nostalgic little Tea Folk don't get completely bumped off by humans again.