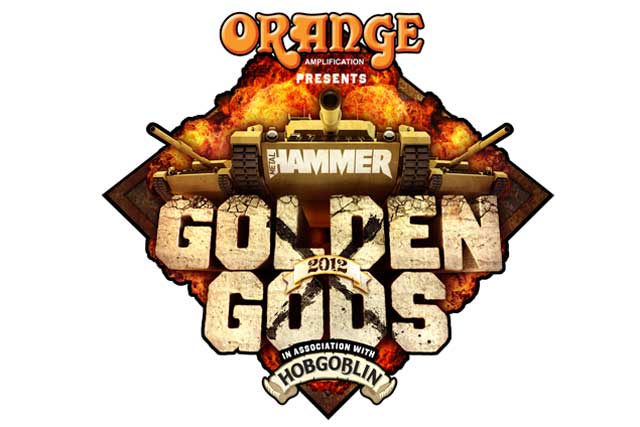 Paddy Power's Euro 2012 marketing activity has been impressive - even the irreverent tone of its Tweets during matches is spot on for the brand. Achieving special standout is its vuvuzela truck, a lorry carrying a huge version of the annoying horn-like instrument that is now banned from major football tournaments. Travelling across England and Ireland, Paddy Power's own version of the Olympic Torch relay has brought the brand closer to fans who have posted numerous pictures of it online and cheered its progress along roads and at pubs.
- The Metal Hammer awards
As closet rockers, we enjoyed the success of last week's Metal Hammer Golden Gods awards, which coincided with the 25th anniversary of the Future Publishing title. A fired-up crowd at indigO2 saw legends such as Iron Maiden and Saxon receive awards as record numbers of Metal Hammer readers voted for their heroes. Here's to the next 25 years of Metal Hammer and many more Golden Gods nights.
- Sticky social campaigns
We liked this social media campaign created by the careers website Monster and the Formula One racing team Marussia F1. One true Grand Prix fan will have the opportunity of becoming a "Social Media Driver" for Marussia during the British Grand Prix in July. The winner, who will be chosen by an application process that demands they prove their creative social-media skills on Twitter, will get exclusive access to the Marussia team as well as a prime viewing spot at Silverstone. The successful candidate will capture all the experience in pictures and video to share with the world online. Nice work for true F1 fans.
- Holiday camps reviewing
We breathed a sigh of relief to hear that the UK media pitch giant was finally awakening from its slumber. The news that Center Parcs and Butlins are both reviewing their media planning and buying arrangements, currently held by MediaCom and ZenithOptimedia respectively, at least gives new-business heads something to chew on while the Olympics seems to have put a hold on all major UK reviewing activity. Anyone for karaoke?
AND ONE THING WE DON'T ...
- Cold feet over Harvey Nicks
DDB UK must surely be enjoying the attention that its latest campaign for Harvey Nichols has garnered. But whether you are a fan of the models sporting wet patches between their legs or not (they are just so excited about the upcoming sale, you see), we felt it was a bit much that a number of newspapers ran the ads, but not as they were intended. Both The Times and Metro ran versions with no wet patches shown, thus defeating the thrust of the creative. We think if a media owner is going to take the money for placing an ad, it should show the ad in full. If you don't like the creative, then don't take the ad.