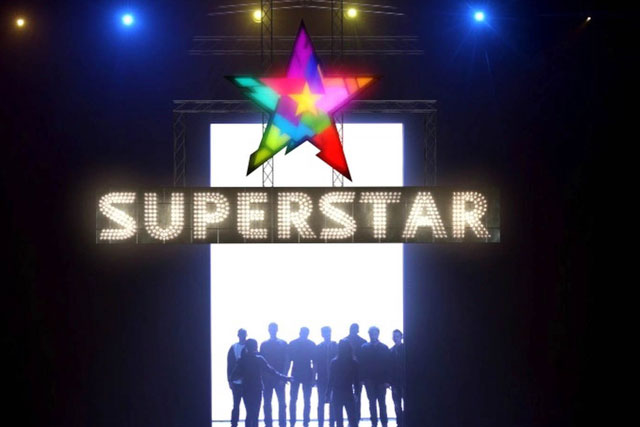 Boxing fans will be pleased to hear that talkSPORT has signed a deal with BoxNation to broadcast live radio commentary of the upcoming David Haye and Dereck Chisora fight scheduled for Saturday. The fight between the two British heavyweights will take place at London's Upton Park and talkSPORT will be the exclusive radio broadcaster. The commentary will be available on AM, digital radio, online at talksport.co.uk and through the radio station's Facebook app. At least this time the boxing pair will be trading blows in the ring, after their naughty spat in February during a press conference in Munich.
NME app on Spotify
We think the new NME app on Spotify sounds cool because it helps users discover new music and is likely to appeal to those beyond NME's hardcore group of fans. Plus, it might be a clever way to bring new readers to the printed magazine if they like the band recommendations. The app, which can be found by visiting the Spotify App Finder, features new band suggestions, reviews and playlists curated by NME. Its launch also rather neatly coincides with nme.com revamping its new-music section for online readers.
Research that shows the strength of magazines
We applaud this latest research from IPC Media into the effectiveness of magazine advertising. The study, AdSense, showed that 46 per cent of women were more likely to purchase a product that they have seen advertised in a magazine and that magazines are considered highly engaging, with 49 per cent of respondents turning to them for "me time". Of the 6,500 UK women involved in the research, 18 per cent of participants said they trust magazine advertising. It's nice that, in the digital age, it reconfirms what we already knew about the power of good old magazine advertising.
AND ONE THING WE DON'T ...
Lloyd Webber moving to ITV
The next series of the Andrew Lloyd Webber-finds-a-musical-star format is under way and we already feel the conceit has had its day. Ironic, then, that it is only now, in its fifth incarnation, that the show has moved to a commercial channel (when the format is most likely to be waning). This time, it's Jesus Christ Superstar - a Lloyd Webber classic, but one that is rooted in a 70s culture that will be lost on the tweenage generation who loved the previous Wizard Of Oz and Joseph And The Amazing Technicolour Dreamcoat shows. And it will be interesting to see for how long a show centred on hairy young men who think they're the next John Lennon can be an entertaining Saturday night in. We wonder if Littlewoods might ultimately regret its investment in sponsoring the show.