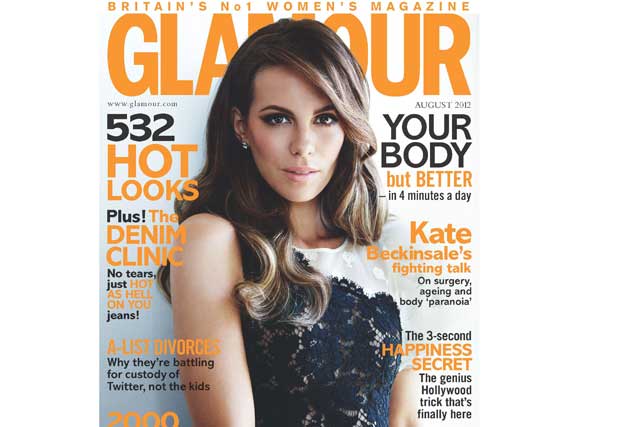 Yes, the weather is horrendous and anyone with any sense will be making use of last-minute easyJet deals to somewhere hot right now. But, in the meantime, there is a silver lining to the storm clouds as the torrential rain is good news for the summer box office. With both Batman and Spider-Man taking centre stage this year with The Amazing Spider-Man already screening and The Dark Knight Rises released this weekend, advertisers that have invested in cinema as part of their media plan will be rubbing their hands in glee. According to unofficial Digital Cinema Media figures, last weekend saw 2.3 million impacts in total at the box office in the UK.
Glamour magazine quizzing PM
We think it's great when magazine brands think of clever ways to have a more meaningful place in consumers' lives. Last week, Conde Nast's successful women's glossy Glamour secured a question-and-answer session with David Cameron at 10 Downing Street. Thirty lucky readers were invited along with the editor, Jo Elvin, where they had the chance to ask questions to the leader of the country. Apparently, there were serious questions asked, but the event was also lighthearted as Cameron showed the ladies the room that Hugh Grant dances across in the film Love Actually, in which he plays the prime minister. We bet the Glamour readers had a ball.
Yahoo!'s new leader
Following a string of debacles at Yahoo!, we breathed a sigh of relief when we heard that the Google executive Marissa Mayer is to be the new chief executive of the internet corporation. You may not have heard of Mayer, but she has an impressive CV - and one that, if we were to hazard a guess, doesn't have any porkies on it. She was the 20th person to be employed by Google and has spent 13 years at the technology giant - experience that will no doubt be very valuable for the search underdog Yahoo!. We were impressed with her opening statement, in which she talks about new products and innovation that will benefit advertisers as well as consumers.
AND ONE THING WE DON'T ...
Mark Thompson sniping at Sky
The BBC's outgoing director-general, Mark Thompson, may be leaving, but he nevertheless remains vocal in his final days. Using the BBC's annual report as a sound board, Thompson blamed Sky this week for the inflation in TV talent wages. Thompson, who two years ago urged Sky to invest more in TV production, said that an "unintended consequence" was that the price of comedy and drama talent had gone up. Well, cry us a river if you didn't see that one coming. We also think it's unfair to have singled out Sky as the driver in this, when all commercial channels play their part.