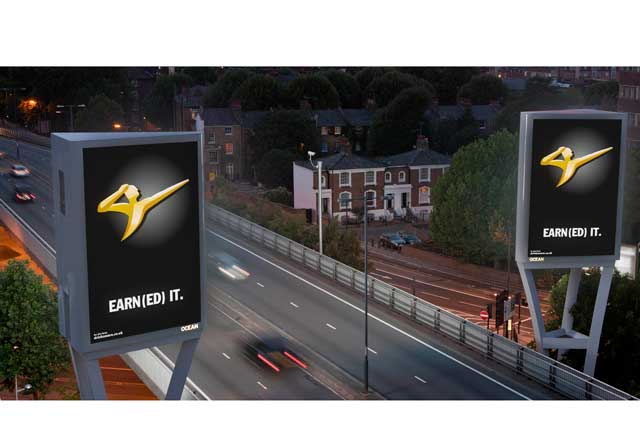 We thought this week's Tweet published by Dare's managing director, Toby Horry, summed up our post-Olympics blues: "Feels like the most amazing girlfriend ever has left after two weeks and you'll never see her again." So we are grateful that the build-up for the Paralympics took over immediately. We particularly love the poster campaign created by Channel 4 that says "Thanks for the warm-up" - another genius execution after the broadcaster's epic "meet the superhumans" ad.
Google protecting entertainment broadcasters
For years, media and entertainment companies have campaigned to have Google rework its search algorithm to penalise pirate sites that steal their content and broadcast it for free. Now Google has finally taken a stance and has declared that it will monitor more closely the number of copyright takedown notices a site receives so that those sites with high numbers are likely to appear lower in user search results. We are glad that Google has finally seen sense.
Strongbow outdoor ads
There's nothing like a witty outdoor ad to get your attention. After Usain Bolt's 100m victory, Strongbow paid tribute to the fastest man in history with bold, unbranded ads on premium Ocean Outdoor sites. Against a black background, the ads, created by St Luke's, featured the cider brand's gold archery insignia adapted to imitate Bolt's trademark pointing-to-the-sky pose. Expanding on Strongbow's current strapline of "earn it", the ads read: "earn(ed) it".
ABC innovation
The Audit Bureau of Circulations has come up with a tool that helps heads of press digest magazine ABC results much easier than before. Previously, anyone wanting to digest the consumer magazine circulation figures had to print off reams of data and go through them manually to make comparisons. As of today's results, you can analyse the data using online interactive tables that allow you to easily search the data, sort and rearrange columns and filter information to quickly find a product, market sector or media owner.
AND ONE THING WE DON'T ...
The death of Cosmo's legend
Helen Gurley Brown, the editor of Cosmopolitan in the US for more than three decades and who died this week aged 90, was a pioneer of magazine publishing. Starting her career as an advertising copywriter and as the author of the best-selling book Sex And The Single Girl, she arrived at Cosmopolitan in 1965 and turned the magazine into the best-selling product we still recognise today - one that talks unashamedly about the female libido and retains its "fun, fearless, female" strapline that Brown coined. Brown was that rare commodity - an editor who saw the commercial potential in giving her readers more than they could dream of.