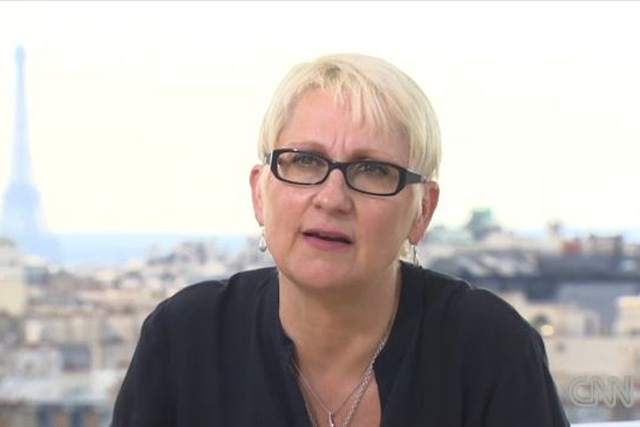 As part of Morrisons' role as the official shopping partner of Channel 5's Big Brother, two celebrity contestants were taken from the house to one of its stores in nearby Borehamwood for a trolley dash last week. Jasmine Lennard (Simon Cowell's ex) and Rhian Sugden (a Page 3 girl) were given four minutes to put as much food as they could into a trolley without going over £725. They managed to stay within budget and so were allowed to bring the food back to the house and Morrisons got a perfectly integrated placement.
- Channel 4's Funny Fortnight
For those hoping that Channel 4 is finally being weened off its Gypsy dependency, there was another reason to cheer with its Funny Fortnight strand. With new comedy, such as Bad Sugar, The Boyle Variety Performance and Whatever Happened To Harry Hill?, plus a look at its past comedy successes in Channel 4's 30 Greatest Comedy Shows, the strand is a reminder of the channel's rich heritage. Although we still think that Spaced should have been voted number one, ahead of Father Ted.
- Tetley's 'pause' ads on 4oD
New ads formats launch all the time, so it was good to see a brand making excellent use of one. Tetley's "Make time. Make Tetley" line will appear each time a viewer pauses content on Channel 4's on-demand lifestyle programming over the next three months. The brand fit is strong and Tetley and its media agency, MediaVest, expect more than three million views of the message during the time it is on air.
- CNN's Leading Women series
CNN's business coverage, and of the ad industry in particular, has been strong recently and we are enjoying its "Leading Women" strand. The first senior businesswoman to feature was Mercedes Erra, the founder and executive president of Euro RSCG Worldwide, who provided her views on building and running an agency and on encouraging greater numbers of women to work in the ad business. CNN's sales team also brought in a strong sponsor in the shape of the watch-maker Omega.
And one thing we don't ...
- The Sun's Prince Harry pics
The world and his wife had seen, or at least heard about, Prince Harry revealing his crown jewels in his hotel room during a game of strip billiards. The Sun was the only British national newspaper to print the photos, which circulated across the world online. While the paper claimed that publication was in the public interest, a swift boost in circulation and desire to annoy the establishment post-Leveson Inquiry were cited by critics as motivating factors. We can't see how The Sun's childish antics and disdain for press regulation will find favour with advertisers that are looking for a responsible approach from newspaper owners.