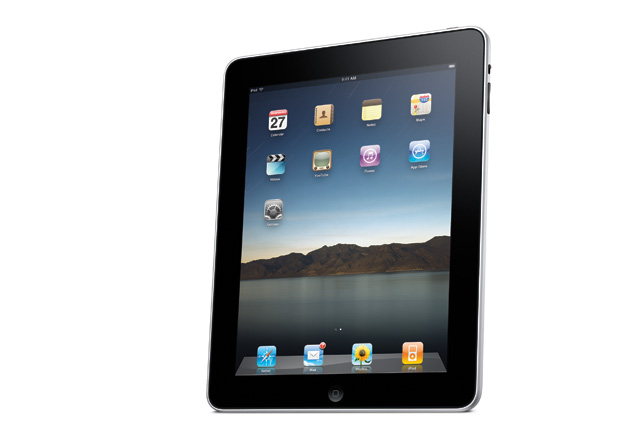 Tech obsessives around the world are certain that Apple will launch a smaller version of the iPad in October (some say an "iPad mini"), allegedly bringing the ten-inch pad down to somewhere between seven and eight inches. At the same time, rumours are hotting up that the release of the iPhone 5 could be as soon as next week. In addition, Amazon is expected to release a new version of the Kindle Fire tablet this week. Add these launches to the recent arrival of the Google Nexus 7 at a retail price of £199, and we have a much more diverse and affordable tablet market coming our way in time for Christmas.
Maria Miller as the Culture Secretary
The Coalition reshuffle seems to have had a mixed reaction (Jeremy Hunt as the Health Secretary - now there's something we didn't see coming) but, on first glance, it seems that the choice of Maria Miller, a one-time Grey executive, as the Secretary for Culture, Media and Sport could be a promising choice. A quick peruse of her credentials shows she has spent time in advertising, PR and marketing, which surely bodes well for a media industry that needs a strong commercial backbone during these transitional times.
Monocle celebrating print publications
Not content with his print accolades, the publishing entrepreneur Tyler Brule has been expanding his empire via his 24-hour radio network, Monocle 24. Now he is introducing a one-hour programme called The Stack, which will celebrate the print media industry. "We firmly believe that print media needs more airtime and The Stack has been developed to explore the best in periodicals, niche journals and newspapers," Brule explains. Presented in association with J Crew, and hosted by Brule himself, listeners can tune into The Stack on Saturdays at 10am or download from monocle.com or iTunes. We like the fact that Brule is holding the torch for quality print products.
AND ONE THING WE DON'T ...
Hello! changing its tune
Rudyard Kipling was wise when he wrote that a leopard doesn't change its spots. As a result, we were boggled to hear that Hello! magazine is to be repositioned as a women's lifestyle magazine - distancing itself from the celebrity sector and its "scurrilous gossip ... and real-life stories". Charlotte Stockting, the publishing director, said that, by being calibrated as a lifestyle magazine, Hello! will have a loftier place on the newsstand, sitting alongside glossy heavyweights such as Glamour and Elle, rather than next to the "downmarket weekly celebrity titles". We always knew that Hello! fancied itself as posher than the likes of OK! et al, but pretending that it is not a celebrity title is as ridiculous as saying David Cameron is a commoner.