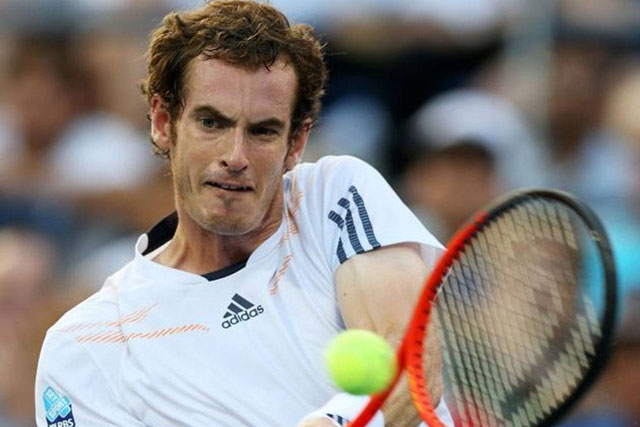 For those of you who stoked yourselves with coffee to stay awake until 3am on Tuesday to watch Andy Murray pitch against the second seed, Novak Djokovic, in the US Open, you'll no doubt be feeling chuffed with the investment. As will Sky, which secured the rights to show it - much to the BBC's disappointment, no doubt. We also like the fact that British newspapers such as The Guardian published extra-late editions to include a front page of Murray on Tuesday morning. The tennis player managed to overcome his nerves to become the first British man to win a singles Grand Slam since Fred Perry in 1936.
Drinking tea, naturally
We are a nation of tea-lovers - after weather, tea is probably the most-used word each day among colleagues. It makes sense, therefore, that Tetley capitalises on this obsession through the use of social media. The brand's media agency, MediaVest, has created an app that allows Tetley's Facebook and Twitter fans to log their tea-drinking habits in real time and share it with the tea-loving community. The results will be used to create a "Brew Map" that displays the tea-drinking habits of Tetley fans around the UK. We particularly like the fact that each person who Tweets or records their cuppa online has the chance of winning a year's supply of tea.
Elle magazine and Nokia initiative
We are impressed by a commercial tie-up that the media agency Carat has secured with Hearst's Elle magazine on behalf of its client Nokia, which has allowed the latest Lumia 800 handset to be sophisticatedly integrated within the editorial of its October issue (on shelves now). The mobile brand has capitalised on Elle's special issue, which has been edited by 11 interns, including one placed on behalf of Nokia, who can be found delivering behind-the-scenes Elle gossip on Twitter (with clever Tweets that showcase the phone's capabilities such as the camera and maps). We have also seen the editorial with our own critical eyes and it was as far from a clunky advertorial placement as you could possibly get.
And one thing we don't ...
Strictly Come Dancing line-up
We always look forward to watching an elegant foxtrot or a passionate tango on Strictly Come Dancing and, despite the programme being in its tenth season, the format doesn't tire in the way The X Factor shows have. But you can understand our disappointment when we saw the "star-studded" line-up for the new season, which starts on Saturday. Let's just say where we once had good old household names such as Felicity Kendal and Lulu performing, this year we have the ex-Emmerdale star Lisa Riley and the CBBC actress Dani Harmer in the line-up. Who, you ask. Exactly.