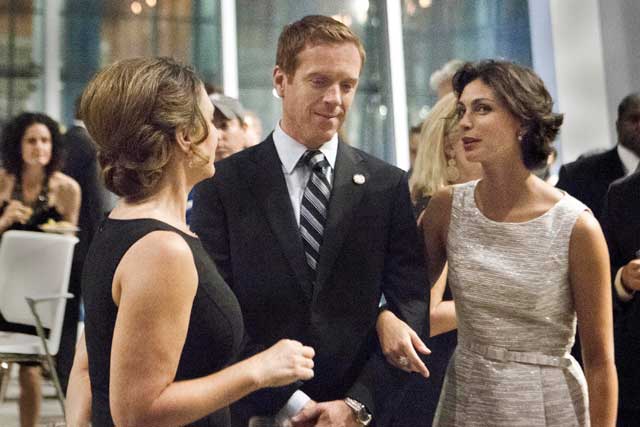 Google's video site YouTube has commissioned the boys at Gravity Road (that's Mark Eaves and Mark Boyd, in case you didn't know) to create an original content channel - one of 21 to go live this week. Fashtag, launched by Gravity Road in partnership with Bauer Media's Grazia magazine, encourages users to visit a location in London's Carnaby Street to appear on the channel, which will feature contributions from fashion video bloggers. We think the channel sounds cool and like the fact it is seamlessly intertwined with Grazia's own online editorial.
The return of Homeland
The award-winning show Homeland is back on Channel 4 on Sunday evenings and is already set to be a corker. The second series has jumped straight into the high drama of the CIA, corrupt government and another potential terrorist attack on the US. Twitter followers were quick to praise the new series, as were droves of celebrities including Lily Allen, Davina McCall, Hugh Bonneville and Eamonn Holmes. Bette Midler admitted to being a "wreck" while watching it and summed up by Tweeting: "Homeland was a nail-biter tonight." No wonder it has triggered a 750 per cent uplift in Amazon purchases of the first-series box set.
Art of Outdoor
The winners of Ocean Outdoor's creative competition will be revealed at a special event at the Imax cinema in London's Waterloo this morning (11 October). Although the results were still under wraps as Campaign went to press, judges said they were incredibly impressed with the improving standard of entries. Given that one of last year's submissions, an ad for the Microloan Foundation by DLKW Lowe, went on to win gold at Cannes this summer, that can only be good news.
Radioplayer apps
Radioplayer, the successful cross-industry partnership, has developed apps for both Apple and Android mobiles. The Radioplayer apps will allow listeners to search for stations or music, tune into and swap between stations and access on-demand content from within a single player. It is hoped that the apps will encourage digital listening and that commercial stations will be able to offer combined ad opportunities in the future.
And one thing we don't ...
The wane of The X Factor
Oh dear. We loved it when it was fresh, and it has kept us entertained for years. But it seems that, this year, The X Factor could finally have reached its journey's end. Audience viewing figures for the first live episode were down on last year by 1.7 million. Add to that the fact that the show, combined with the BBC's The Voice, has run the youth talent pool dry, and you have a format that is straining its vocal chords and sadly becoming painful to listen to.