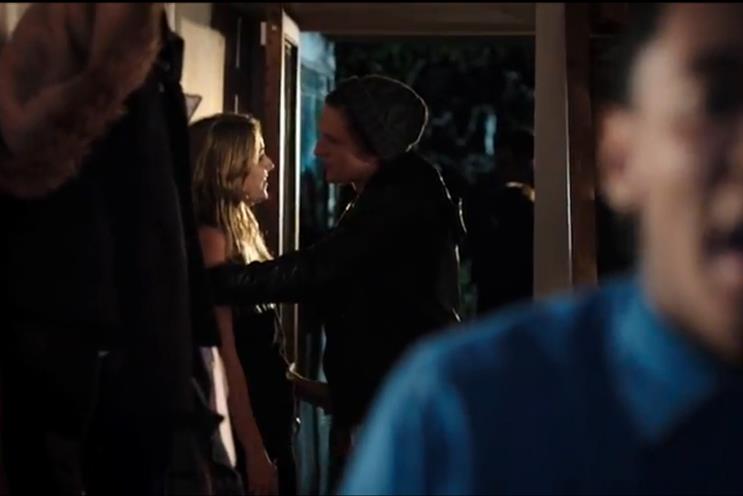 Home Office partners with MTV to tackle teen abuse
The Home Office and MTV UK have launched the next phase of its "this is abuse" campaign to drive awareness of teen relationship abuse. Leveraging MTV's credibility with youth audiences, the work focuses on the range of abusive behaviours that can take place, such as intimidation and sexual coercion. It includes three on-air promos that will run across nine channels and was brokered between M4C, Sky Media and MTV UK Digital Sales.
i readership figures
A welcome newspaper growth story, with Evgeny Lebedev's i achieving a 32 per cent lift in daily readers over the past year to 612,000. According to the National Readership Survey, i bucked the general print malaise to gain 149,000 readers. The executive editor, Stefano Hatfield, told Campaign: "[Given the climate] It's a minor miracle that we're growing. And we still haven't exhausted the universe of people that have tried i by a long way. Outside our metropolis, not everyone has caught the TV ads – we don't have a big budget. That has to be seen as an opportunity."
Paddy Power tests the Catholic pulse
Following the shock resignation of Pope Benedict XVI, Paddy Power turned to press ads to discuss the possibility of a black pope being elected under the headline: "Yes we Vati-can." The cheeky bookies promised "money back" if the cardinals made a history-making decision. M2M booked the ads, which ran in the Daily Mail, The Daily Telegraph and Metro but were, interestingly, turned down by The Sun and the Daily Mirror.
And one thing we don't…
Rumours of IPC Media sale
There is mounting speculation that IPC Media, the UK's biggest magazine publisher, could soon be on the block after a divestment of interests at its parent, Time Warner. IPC, home to an eclectic portfolio ranging from What's On TV to InStyle to Horse & Hound, could be offloaded as part of a potential sale of the group's magazine interests to the US publisher Meredith. If a deal goes ahead, its fate is expected to be announced within weeks. The news comes two weeks after IPC announced 150 job cuts – 8 per cent of its workforce.