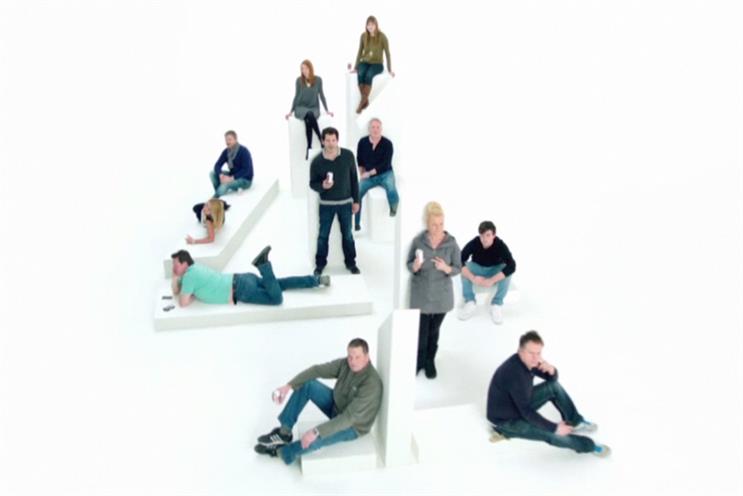 Channel 4's Diet Coke spoof
Good to see Channel 4 letting its hair down a bit with its Diet Coke teaser campaign. C4 stars, including Made In Chelsea's Proudlock and the presenter Rick Edwards, spoofed the sexually loaded "hunk" spot, which aired before the première of the real ad last Friday and ran over the weekend. What's less public is a video in the same mould featuring those who brought the partnership to life: Vizeum's Jenna Voyce, C4's Felicity Ive and Coca-Cola's Laura Sheard.
Nick Clegg's LBC show
On his LBC phone-in show last week, Nick Clegg fielded a call from a "Cathy from Dulwich", who turned out to be none other than Cathy Newman, Channel 4's news presenter. She went on to quiz the Lib Dem leader about allegations surrounding Lord Rennard, particularly what he knew and when. It was compelling radio – and the Clegg show is always worth a listen. Ed Miliband and David Cameron were offered similar LBC slots – but declined. Credit to Clegg for having the courage to face the denizens of Dulwich and, indeed, the wider world. But, then, what did he have to lose?
Ofcom awards the final local TV licence
The Culture Minister, Ed Vaizey, has awarded the 19th and final local TV licence, covering Preston and Blackpool, to YourTV. Ofcom is preparing to offer licences for a second group of towns and cities later this year, but to complete the first wave relatively unscathed is an achievement in itself. If the first set of stations thrive, then local TV could yet turn out to be the most positive legacy of Jeremy Hunt's time as the culture secretary.
And one thing we don't…
Lord Sugar leaves YouView
Handbags at dawn, then, as Lord Sugar (pictured) walks out on YouView. Sugar and Richard Desmond are believed to have had a slanging match. Whether or not Desmond really shouted "You're fired!" or if Sugar was spoiling for a fight is open to debate. Campaign has heard many negotiations between the two about private jets and contra-deals involving YouView and Amscreen, so Sugar's exit is sure to impact on Desmond in more ways than meets the eye.

Send suggestions for 'Things we like' to Arif Durrani @DurraniMix