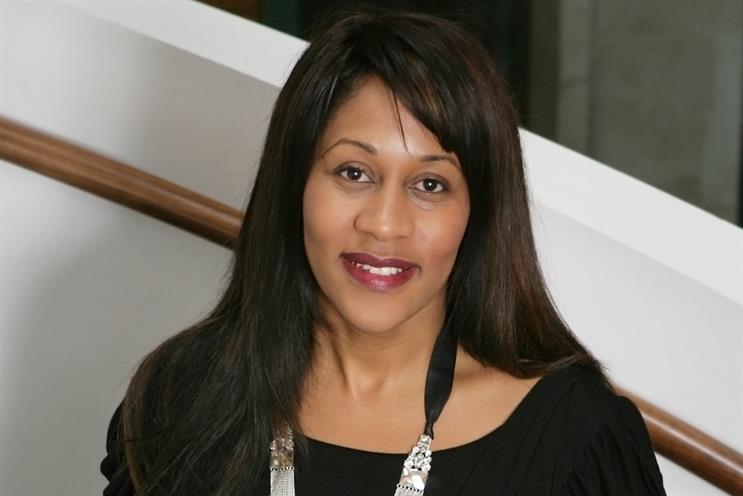 Blackett leading the way
Well-known for setting the agenda as the chief executive of MediaCom, Karen Blackett (pictured) is now nothing short of a national role model after being named the UK's seventh-most-influential black person in Powerlist 2013. Her latest outing saw her address the House of Commons at the behest of the Labour MP Diane Abbott for the relaunch of Black Women Mean Business last month.
Glamour launches iPad app
Glamour has launched a monthly iPad app, starting with the current April issue. Highlights include a ten-second video of the cover star, January Jones, and an extra video interview with her. Created in-house, the app offers slide shows, animated features, scrolling frames and pop-ups, plus augmented commercial opportunities for advertisers. Diesel's ad in the current issue includes interactivity and multiple links, while executions for Ralph Lauren, Diet Coke, Ikea, Boden, Triumph, Pandora and Bobbi Brown include links or buttons to transfer readers to social media.
Facebook unveils new-look News Feed
Facebook's News Feed has been redesigned to give it the same visual style across desktop, mobile and tablet platforms. The aim is to make content less cluttered, more vibrant and to highlight content that friends are sharing while also offering advertisers more visible formats. Brands will be able to use much bigger pictures and offer videos that can be played in situ.
And one thing we don't…
The Guardian slipping below 200,000 after price hike
The Guardian's 20p coverprice rise in January appears to have been a contributor to February's 5.3 per cent fall in sales to 193,586. Granted, the short month of February is hard for the national press, with readers also contending with snow and school half-terms. There were drops across the board (except for the 20p i): total daily circulations fell 8.3 per cent. Newspapers, which still cost less than most cappuccinos thanks in no small part to ad revenues, have to represent great value for money, no?

Send suggestions for 'Things we like' to Arif Durrani @DurraniMix