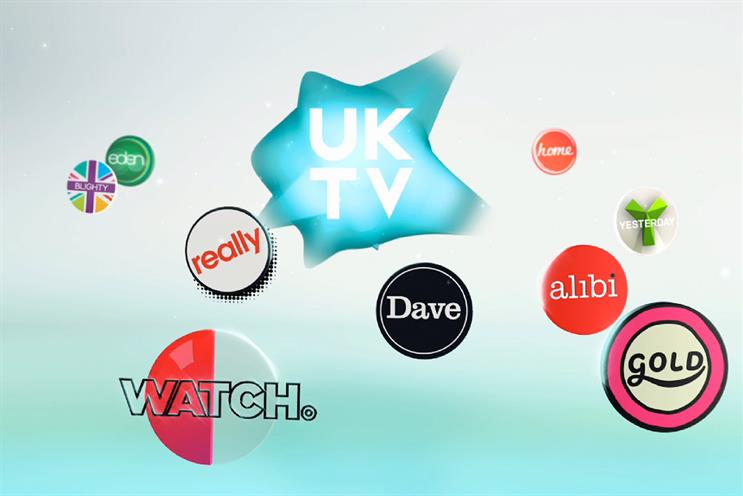 The UKTV brand returns to our screens
Back in 2007, in the wake of the relaunch of UKTV G2 as Dave, UKTV began giving prominence to individual channel identities – and the corporate brand was allowed to wither on the vine. Now – as of 26 March – the UKTV logo will appear in idents right across the network's family of channels, which include Alibi, Blighty, Eden, Gold and Yesterday, as well as Dave. UKTV arguably owns the most quirky and eclectic portfolio of properties in TV – and these properties will all gain strength from being given back some form of collective identity. UKTV hopes the rebrand will encourage advertisers to buy more cross-network campaigns instead of hand picking the channels they have heard of.
BBC Worldwide sells Lonely Planet at a £80m loss
BBC Worldwide, the commercial arm of the BBC, has sold its Lonely Planet guides business to US company NC2 Media for AU$75m (£51.5m). While its price tag is less than half the £130m the tax-funded Beeb paid for it back in 2007, it does, nonetheless, draw a line under its past era of aggressive expansion into the commercial space. In a statement, BBC Worldwide said the new owner would "bring greater focus and capital to the business".


And two things we don't…
Fudged new press regulation system
It should not have come as much of a surprise when the drawn out media drama that is the regulation of the British press following the News of the World phone-hacking scandal in 2011 was unable to reach a satisfactory conclusion this week. Eleventh hour talks between politicians late into the night may have resulted in a cross-party consensus over a new regulation system, tied to a royal charter, but many in the press were less than satisfied. It took The Spectator one day to consider the proposal before outright refusing to sign-up to the new charter. Other disgruntled publishers, including News International, Telegraph Media Group and the Daily Mail are seeking legal counsel, but have yet to show their hand.


Trevor Beattie calls time on 30" spot
Trevor Beattie has carefully cultivated his credentials as an enfant terrible down the years – and he played to this particular strength at a conference last week. "I'm announcing the death of the 30-second ad – it is too long, it is bullshit," he told his audience. He now purports to believe that five seconds is the right length for a commercial, although not altogether seriously. Perhaps not as shocking as he'd like to think – pundits have been predicting the demise of the traditional TV spot for more than a decade now. Meanwhile, industry research continues to suggest that the TV ad is as powerful now as it's ever been.
Send suggestions for 'Things we like' to Arif Durrani @DurraniMix