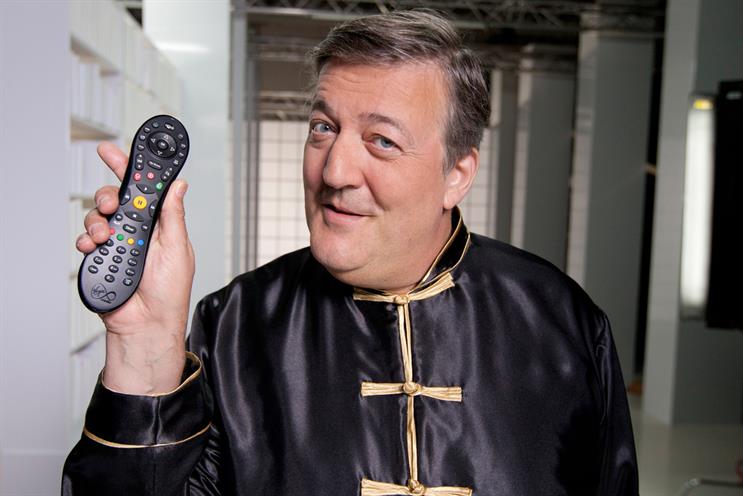 Approval of Virgin Media's sale to Liberty Global
At Campaign Towers, there is nothing we like more than a competitive marketplace, so we can't help but be excited by the European Commission approving Liberty Global's £15 billion acquisition of Virgin Media. The deal creates an interesting new global entity with considerable financial muscle and growth ambitions. It also promises to bring the US rivalry between Rupert Murdoch and Liberty's John Malone to the UK.
New Statesman turns 100
The New Statesman celebrated its first 100 years with a bumper 180-page issue – the largest in its history. The editor, Jason Cowley, is credited with revitalising the brand since his appointment five years ago, drawing comment from the likes of Jemima Khan, Richard Dawkins and Ai Weiwei. Circulation is rising towards 30,000 in its centenary year, while monthly web traffic stands at 1.4 million unique visitors. The first episode of a weekly New Statesman podcast launched this week and a new iPad app will go live in May.
ITV's new idents
Some observers were sceptical when ITV announced that its rebranding initiative would include the introduction of a new set of idents across its family of channels. There are only so many ways you can construct an ident, some argued. But ITV's new trails depicting everyday British life, the latest series of which aired last weekend, manage to be confident, cheerful and innovative.


And one thing we don't…
BT and Sky's ongoing public squabble
Both companies are claiming the moral high ground in the ongoing dispute over whether Sky should be forced to carry ads for BT's Premier League football coverage on Sky Sports channels. Last week, BT cried foul to Ofcom, and Sky responded with an open letter arguing that BT, far from being the underdog here, was a "£22 billion gorilla in puppy's clothing". In an ideal world, this sort of dispute would be quietly settled by Ofcom behind the scenes.

Send suggestions for 'Things we like' to Arif Durrani @DurraniMix