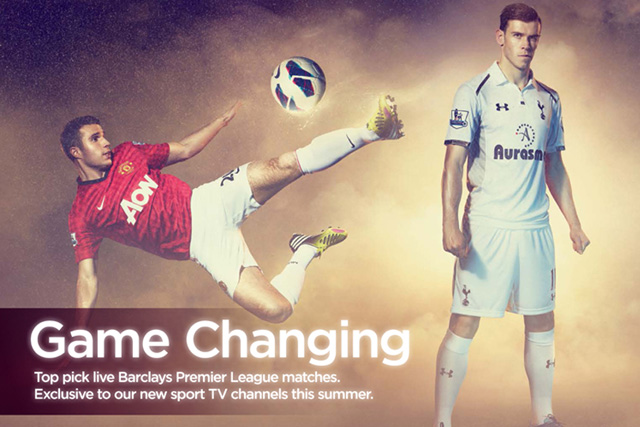 BT/Sky sports battle promises summer lift
A very ambitious BT is preparing to battle against more than 20 years of dominance in televised British football. The telecoms giant is believed to have set aside £100 million to promote its new sports channels through a multimedia, nationwide ad campaign. BSkyB, which owes much of its pay-TV success to top-flight football, is sure to respond in kind. Game on.

Fox shaking up regional press
As promised by the chief executive, Simon Fox, at Newsworks' inaugural conference last month, Trinity Mirror is moving its key regional news brands to monthly newspaper sales reporting from this month (the industry has followed a six-monthly model for several decades). The move brings the regionals in line with the group's reporting dates for national titles. Mark Hollinshead, the chief operating officer, said: "Our clients require… audience data on all of our brands delivered in a consistent format and on a far more regular basis."

Underground and all around

An unmissable 360-degree station-domination ad impressed commuters as they entered the Tube walkway of Oxford Circus last week. The high-impact wrap for Warner Bros' The Great Gatsby movie incorporated floor graphics, developed by Applied Media. It is part of CBS Outdoor's Tube inventory.


And one thing we don't…
Looming redundancies at Easy Living
News that Condé Nast is closing the print version of Easy Living in favour of a digital-only operation is not a reason to mourn in itself. However, the decision to put 30 people in consultation while ring-fencing just three staff with digital job titles does not bode well. Unfortunately, the realities of digital publishing mean large editorial teams cannot be sustained. The magazine's iPad and iPhone apps will also cease to exist following poor take-up – around 834 downloads a month. Easy Living bows out with a circulation of 150,000.

Send suggestions for 'Things we like' to Arif Durrani @DurraniMix