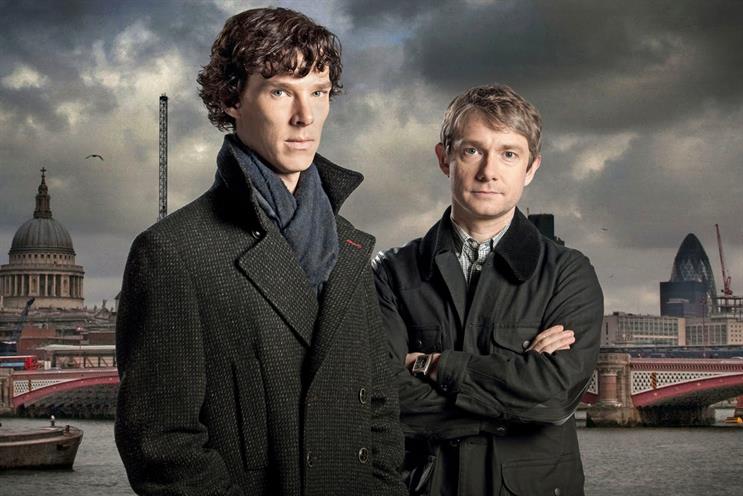 Sherlock almost doubling Alibi viewing figures
UKTV's Alibi channel is enjoying strong audiences thanks to the enduring pull of Benedict Cumberbatch and Martin Freeman's Sherlock. Alibi's repeat of the BBC show's first episode, which aired on 9 May, saw an increase in viewers of 69 per cent, while the second episode saw ratings go up by 88 per cent on the slot average. Sherlock has found a natural home amid Alibi's quality US and UK crime drama, it seems.
Google's Schmidt seeing value in tax debate
Google's executive chairman, Eric Schmidt, was quick to respond to Ed Miliband's observations that the company appeared to be going to "extraordinary lengths to avoid paying its taxes". Schmidt made it clear that Google abides by the law but admitted a debate was needed, calling international tax regimes "an irrational structure". The onus, however, was placed firmly back on to governments to attempt to find a better solution. "Taxes are not up to Google," Schmidt reiterated. "If the international tax regime changes, we will follow."
Bauer cranking it up to 11
Bauer Media is hoping to make some noise with its new rock portfolio. It has realigned its music brands – Mojo, Kerrang! and the recently acquired Planet Rock – to create a multiplatform portfolio offering rock music to fans of all ages. As part of the move, Mojo will take up a flagship programming strand, Mojo Rocks, on Planet Rock, taking the brand to nearly 900,000 listeners. The result promises more head-banging and moshing all round.
And one thing we don't…
Channel 4 music show
The broadcaster has hired the tiresome BBC Radio 1 DJ Nick Grimshaw to host a Friday-night pop quiz called The Music Show. Expect A Question Of Sport for lovers of Grimshaw's brand of "zany" humour. You can also expect loads of Grimshaw's mates to turn up for another ride on the publicity gravy train. The new programme is reported as containing "exclusive live performances from the past, present and future of music", which doesn't suggest that Channel 4 has hit on the most original of formats.