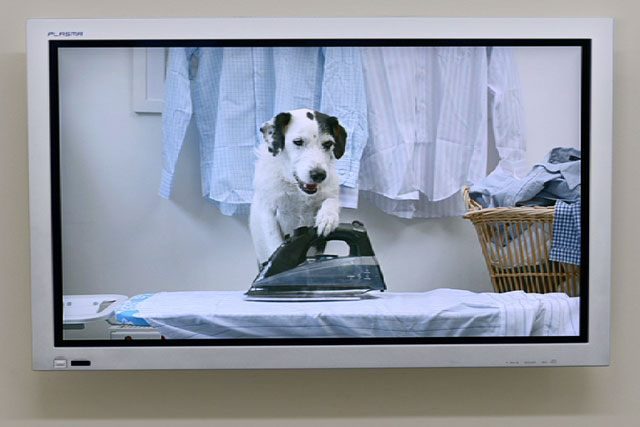 The ad, to promote the power and effectiveness of TV advertising, shows Harvey the multi-talented dog living with his new adopted family.
Created by The Red Brick Road and directed by Si and Ad, the TV ad will be screened across a variety of broadcast and on-demand TV channels represented by Thinkbox's shareholders – Channel 4, ITV, Sky Media, Turner Media Innovations and UKTV.
Media planning is being handled by MediaCom.
Andrew MacGillivray, marketing director at Thinkbox, said: "Thinkbox's job is to talk about TV's effectiveness, but it is based on first-hand experience too.
"TV advertising has worked brilliantly for us, so it was not a difficult decision to carry on using it. And Harvey really struck a chord with people last time, so it's great to be bringing him back to help us remind advertisers what TV does for them."
Harvey first appeared in a Thinkbox ad in September 2010 and was voted by the public as 2010's Ad of the Year for ITV1. Paul Hammersley, chairman of The Red Brick Road, said: "We think we have a worthy follow-up that will again wonderfully demonstrate the extraordinary power of TV advertising."
Thinkbox's latest marketing campaign follows a year in which the TV advertising market grew 2.2% to a record £4.4bn, boosted by new spend from digital giants including Google and Groupon.
A total of 887 new or lapsed advertisers (those that had not used it for at least five years) took advantage of TV's large audiences and relative low cost in 2011, accounting for 2.6% of total TV ad revenues, according to Thinkbox.
Last summer, Google's executive chairman Eric Schmidt admitted the global behemoth had been surprised by the success it had achieved when it turned to traditional TV brand advertising during the Super Bowl in 2010.
After airing its debut TV ad, a tentative Google team set about trying to evaluate the success of the ad in terms of incremental search traffic by using its own analytics.
Schmidt admitted: "The impression was, 'we paid a whole bunch of money into CBS at the time to advertise'. The question was, 'was it a good business investment?'.
"And so, because we have the ability to measure search traffic, we actually looked at the incremental search traffic we got from this particular virgin ad, and it paid for itself. Isn't that shocking? At the end of the day, we took something that was a Super Bowl ad and we turned it into a ROI phenomenon."
The ad follows Thinkbox's first TV appearance in May 2009. Similarly created by The Red Brick Road, the ad was situated in a hypnotherapist's clinic and ended with the line, "It's funny how 30 seconds can last a lifetime". It won several industry awards, including D&AD, the BTAAs, and at the APA.
Follow Arif Durrani on Twitter: @DurraniMix