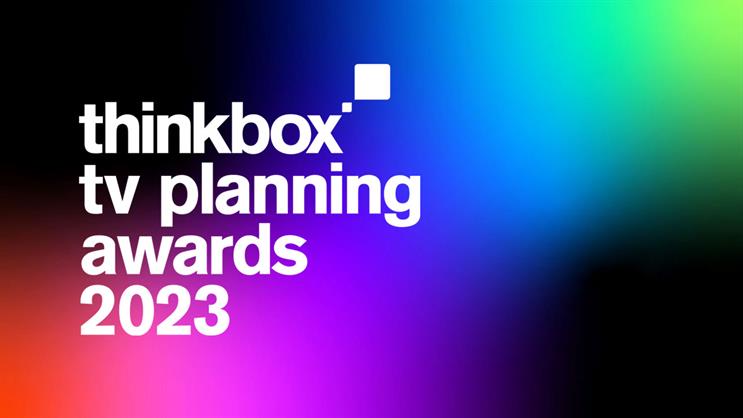 The Thinkbox TV Planning Awards are back for 2023! And as the judges sharpen their pencils and powers of critical analysis before applying them to this year's crop of entries, we reveal who they are - and, importantly, what they will be looking for in a winning submission. Maybe a piece of future-bending cleverness or something brilliantly simple and simply brilliant…

News of the shortlist will be announced in May and winners will be celebrated at a live awards ceremony on Wednesday July 12th.


Andrew Grieve, head of AV, December-19

"I will be looking for thought-through TV planning and buying which pushes the boundaries of TV, delivers over and above on the client brief and inspires future creative thinking."

Craig Inglis, EVP, global brand & integrated marketing, Sage


"I'm really looking forward to judging this year's entries. I've got very high expectations, rooted in effectiveness and brilliant thinking. For me, that means thinking that demonstrates the use of science, human intuition and creativity to deliver magic."



Danny Donovan, chief executive officer, Build Media

"I would like to see something I haven't seen before. TV combines three powerful pillars of communication: trust, positivity and attention. I want to see agencies and advertisers harnessing these in new and innovative ways to achieve the desired business outcomes."


Dan Hill, chief strategy officer, Wieden and Kennedy


"I'm looking for great creative thinking. Often it's the TV execution itself that gets the plaudits, but the best TV campaigns have creativity in the media planning. I'm looking forward to seeing great examples of TV being used in a smart cultural and commercial context."



David Grainger, strategy partner, Mindshare (previously iProspect)

"With so many new targeting opportunities to explore in the TV landscape, I'm looking for smart campaigns that created a shared sense of cultural value for the client – even when budgets are challenging. I don't want to read about a brilliant ad in the trade press or click a link on my phone. I want to see it on my telly, knowing that millions of others are seeing it too."


Harmeena Nijhar, AV business director, Mindshare


"I'm looking for the special something that lifts a campaign above 'good and solid' into the territory of "that's really well thought out!". I'd love to see the kind of work that the whole industry can learn from."


Jan Cerretti, broadcast account director, Republic of Media

"I am really looking forward to reading compelling stories about challenges, achieving real results with a little sparkle along the way and ultimately thinking, 'WOW, I wish I had planned this campaign.'"


Karen Wilkinson, marketing director, Akzonobel


"From my perspective, I'll be looking to see strong evidence of three things – deep insight, creativity and impact.I want to see how the team has truly understood the client's objectives and what INSIGHTS have driven the planning approach.

How did they measure the IMPACT and win not just the hearts and minds of the audience but also of the commercial business."


Lindsey Clay, CEO, Thinkbox

"I'm looking for brilliant stories about TV planning that leap off the page. Styles will vary, of course, but many of the ingredients will be consistent: a strong narrative, great characters, challenges to be overcome and an appropriate and satisfying conclusion."


Lis Blair, chief marketing officer, moneysupermarket.com


"I'll be looking for inspiring and innovative work that delivers meaningful results, against a stretching brief – and, of course, a little bit of magic on top!"



Mark Jones, chief strategy director, Initiative

"I'll be looking for innovative and creative ways in which entries have adapted to the fragmented and competitive TV landscape."



Mark Trinder, director of commercial sales and
partnerships, ITV

"Over and above the core judging criteria, I'm looking for brave and standout campaigns that reflect positivity and ambition for both the advertiser/brand and, of course, the consumer."



Natalie Bell, chief executive officer, Manning Gottlieb OMD

"Obviously we are super proud to be the current TV planning agency of the year, and a big part of that is capitalising on the breadth of opportunity that the AV landscape offers. The UK AV market is so sophisticated that I'll be looking for that breadth in how people are using everything AV has to offer, pushing the boundaries further and, of course, with clear, effective business results".


Rachel Douglas, head of TV, One Agency Media


"I'm really looking forward to seeing how the planning and strategy align with creative to connect audiences with brands. There have been shifts in the way that viewers interact with TV in recent years and I'm excited to see how entrants have been leveraging different formats and measurement tools to achieve campaign objectives."



Rupen Shah, head of client services, Thinkbox

"I spend a lot of my time talking to marketers about brands that are using TV advertising to effectively drive business results and so I'm always looking for new examples that I can drop into conversations and presentations. Shortlisting and judging the awards gives me the perfect opportunity to find new campaigns to talk about so I'll definitely be using that as a lens to seek out some new and noteworthy success stories."


Victoria Appleby, head of sales, Channel 4


"I am excited to be judging the Thinkbox TV Planning Awards as I've seen so many brilliant campaigns in market in the past year. What I am looking for are entries that have compelling ideas rooted in clear insight with a strategic use of TV that truly understands and utilises the power of the medium."



Zoe Harkness, head of training, Thinkbox

"There are different ways that the plan could be impressive. It might be that the agency has unearthed a great insight that has led to a particular plan, it could be an interesting use of data or it could be using TV in an innovative or clever way.

"While the plan is the most important part, I'll also be looking for objectives that are clearly stated and quantified and then results that match the objectives and are properly sourced."