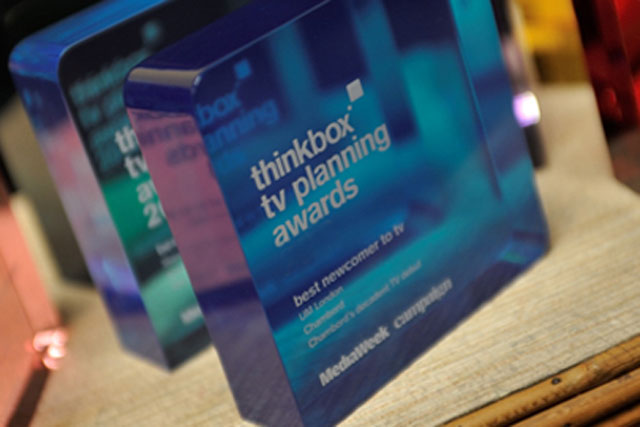 The contest is free to enter, with submissions due in by 16 March.
This is the 10th year of the awards which celebrate creative and effective uses of TV and recognise the people behind them. All will be feted at an afternoon ceremony on 28 June at One Marylebone.
There are six main categories, from which a Grand Prix will be chosen, and other special prizes may be allocated at the judges' discretion.
The categories are:
Best use of 'TV AND';

Best ongoing use of TV;

Best newcomer to TV;

Best use of sponsorship;

Best use of content;

Best use of TV innovation.
"Only the most selfish TV planning geniuses will not want to enter these awards," said Tess Alps, Thinkbox's chair and chair of the awards judges. "Why would you want to be one of those? Why would you want to hide your excellence? So, please remove any bushels from your light and show the industry the brilliance you have brought to the world of TV advertising. Share your genius so others may learn and also make the most of the most genius advertising medium."
Enter and find out more here