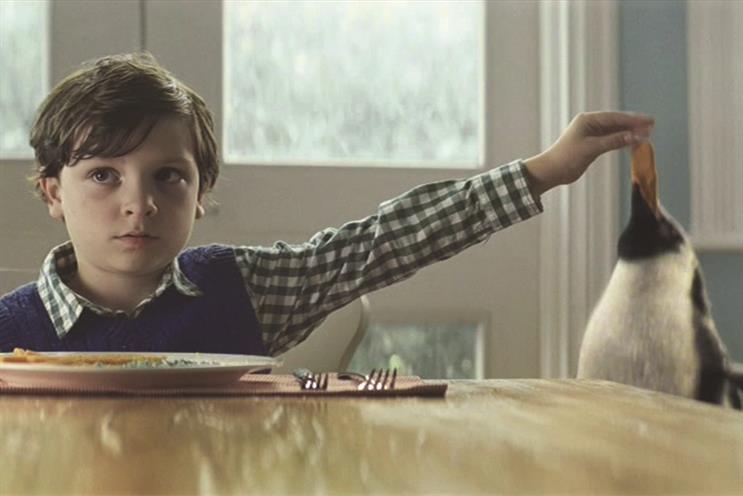 In 2008, the idea of winning an award for planning TV was laughable. TV planning was auto-pilot: 400 TVRs over four weeks, 70% peak, 80% 1+ cover at a frequency of four. Done. In media agencies, big salaries were for the feisty negotiators and awards went to planners doing funky things, often involving toilet doors. But, in fact, the heavy lifting of driving business success through media was more often than not being done by the people rigorously planning TV campaigns.
One reason for launching Thinkbox was to encourage planners to think harder about how TV could answer their clients' business objectives; to use it more creatively and less formulaically; to seek business transformation; and to feel vindicated championing TV.
Looking back over the past decade, I would say that they have. And there have been three big trends.
1. Technology
UK broadcasters were the first in the world to offer their programmes, streamed or on-demand, via web and mobile apps. With TV on every screen came new functionalities, including for ads, with true interaction and instant response built in. One of the first to see this potential was Tetley in 2014; when the programme was paused, a simple ad appeared suggesting a refreshing cup of tea.
The next year Coca-Cola used Channel 4's robust first-party data to put viewers' names on Coke bottles within the VOD ads as they watched. This personalisation wasn't a gimmick but the core of Coca-Cola's global strategy at the time. A different technological advance made the creation of live ads more achievable, and not just for featuring live odds in gambling ads.
2. Social TV

In the early years we had a separate 'Response' award, but the growth of internet-based media and the new multi-screening behaviour turned every TV campaign into a response one, so it was dropped. Of all the fertile marriages between TV and online, social takes the prize. Campaigns that used TV and social winningly include Paddy Power and Pets at Home, which recruited content via social to include in their ads, and brands such as Mercedes-Benz and Years and Years, which asked viewers to tweet to influence the ads' outcomes. TV loves Twitter and, with 40% of tweets about TV, it's mutual.
3. Content
The closer working relationship between broadcasters, brands and agencies has been the most significant trend and has resulted in glorious uses of TV. The 'Sponsorship and Content' category gives great scope for creativity and has always attracted the most entries. Enabled by a liberalisation of the rules and a more creative and collaborative culture in TV companies, many memorable pieces of commercial creativity have aspired to be as entertaining as the programmes they sit within. Themed breaks brought us the Orange Wednesday Film breaks, Bing breaks and The Lego Movie break, which alone has inspired other brilliant and brave ad-break events.
We have seen a surge in contextual TV advertising too. The first instance was O2's Load & Go in 2010, when it accessed storylines in Hollyoaks to make the ads more relevant to viewers. There have been many excellent examples since, culminating in Freeview's hyper-contextual campaign in 2017.
Honourable mentions

We love every brand and agency that has taken part in these awards. But a few must be named. The first Grand Prix winner was Domino's Pizza, which built a thriving UK business sponsoring The Simpsons on Sky One. Last year it was shortlisted again, having survived the emergence of a new category of food-delivery aggregators – notably Just Eat, which itself has been shortlisted four times since its first regional test on TV. In 2014, Just Eat had been on TV so consistently and successfully that it won 'Best Ongoing Use of TV'; now it has challengers of its own using TV.
We've seen inspiring uses of TV from charities and not-for-profit companies, The British Heart Foundation and Age UK leading the pack. The big retailers – Boots, Sainsbury's Tesco, Waitrose, McDonald's – have been adding more wit and creativity without losing the meticulous and rigorous craft of retail planning. Last year's Grand Prix winner, DFS, was a miraculous story of consistent sales and profit growth using everything that today's TV offers, from spots, product placement, sponsorship and interactive microsites to fused customer data, channel idents and break innovations.
Most major media agencies have won awards, but three stand out: PHD, MediaCom and Manning Gottlieb OMD, responsible for many of the campaigns already mentioned. They have proved that the fine detail of TV planning does not have to be sacrificed for creativity and innovation. MGOMD's performance has been inextricably linked with the TV brand of the decade: John Lewis. Remember when John Lewis never advertised on TV?
Since its first major Christmas TV ad in 2007, it has been shortlisted almost every year and won four times, more than any other brand. Alongside creative excellence it has benefited from the very best TV planning and last year won the 'Innovation' award for pioneering advertising on-demand via Sky's set-top box. To be able to offer your advertising to viewers alongside top programmes and have them choose it is a reward for spending ten years using TV to build an amazing business.
I'm excited about the future of TV planning: technology and the intelligent use of data will add more connectivity and interaction through addressable linear TV and dynamic ad-insertion into playback content. I hope that the business success many brands have enjoyed through working more closely with broadcasters will lead to more advertising that is special, delights millions of viewers and transforms businesses.
ENTER NOW FOR 2018 AWARDS
The Thinkbox TV Planning Awards are free to enter. For more details or to register, visit www.thinkbox.tv/planningawards