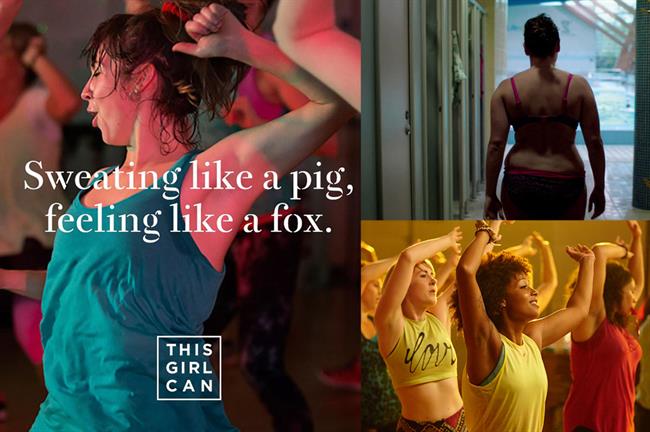 Sport England's clarion call to Britain's women to lose their inhibitions and get active, 'This girl can', won the January/February 2015 Thinkboxes Award for TV ad creativity.
Featuring real women working out in a variety of ways, the ad – created by FCB Inferno – set out to inspire and motivate through emotional impact, rather than promoting the rational benefits of exercise.
Sport England director of business partnerships Tanya Joseph explains the thinking behind the activity: "We wanted to make 'This girl can' the first campaign of its kind to feature women of all shapes, sizes and sporting abilities, [who] sweat and jiggle as they exercise."
She adds: "We're telling the real story of active women by showing the complete opposite of the idealised and stylised images we're now so used to seeing. We wanted to tell women that it doesn't matter if you are a bit rubbish or completely brilliant, the main thing is that you are a woman and you are doing something, and that deserves to be celebrated."
The reaction to the campaign, both in the UK and around the world, has been "phenomenal", says Joseph. "Millions have engaged with it and every day we're inundated with stories of women being inspired to get active. And the really exciting thing is that there's more to come."
IKEA scooped second place in the January/February Thinkboxes winners' line up for Mother's 'The joy of storage', in which T-shirts migrate like a flock of birds. It was closely followed by Honda's 'Keep up', created by Wieden & Kennedy.
---
Tanya Joseph, Sport England
"We wanted to tell women that doing something deserves to be celebrated"
Credits
Client Josie Stevens, Sport England
Brief Close the gender gap between men and women who exercise or play sport regularly by inspiring the 75% of women who, according to Sport England research, would like to do more
Creative agency FCB Inferno
Creative team Raymond Chan, Simon Cenamor
Production company Somesuch
Director Kim Gehrig