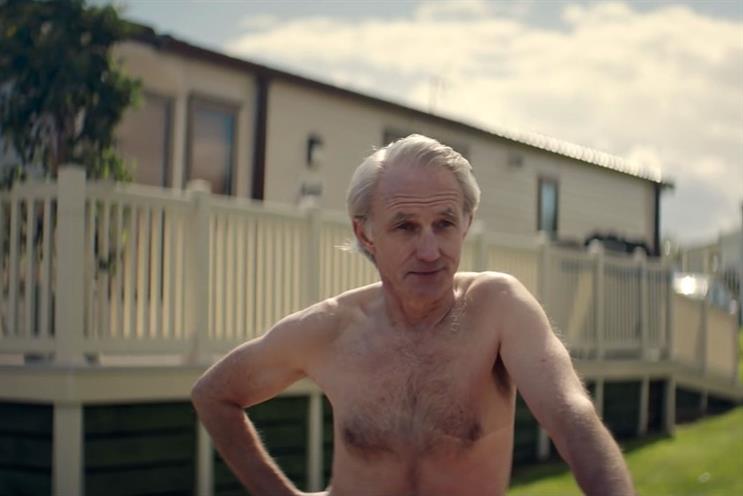 'We've Seen It All', Adam & Eve DDB's recreation of amusing, real-life call-out situations for the AA, has won the May/June 2015 Thinkboxes award for TV ad creativity.
The ad comprises a montage of unusual motoring problems experienced by drivers, which the AA's patrol team has been called out to deal with.
These include an ice-cream van stranded on the beach; a Nazi armoured vehicle that broke down during the recreation of a battle; a diplomat's car stuck on some bollards; and a nudist on holiday who had lost his car keys.
The aim was to demonstrate the breadth, depth and scale of the AA's different services and to underline its superiority, explains the AA's head of brand communications, Benjamin Kaye.
"It's a very British ad that showcases quite iconic things that British people do," he says. "These are all true stories. Everything that we shot [for the ad] is based on something that has happened in the past that we've taken out of our archives."
Directed by Scott Lyon, the ad was filmed at a variety of locations across the UK, and features – among other things – a double-ended car. It even required the services of a Second World War re-enactment group.
John Smith's 'Only Ordinary By Name', also created by Adam & Eve DDB, featuring Keith Beasley – a humble dairy farmer whose secret passion is gymnastic dancing – scooped second place in the May/June Thinkboxes winners' line up.
In third place was Mother's clarion call to encourage people to rediscover their love of cycling this summer – 'Freewheeling', for Halfords.
Benjamin Kaye, head of brand communications, The AA
"All the stories are based on something we took from the AA's archives"
Credits
Client Benjamin Kaye, head of brand communications, The AA
Brief Convey the superiority of the AA by highlighting the breadth, depth and scale of its services
Creative agency Adam & Eve DDB
Creative team Rory Hall, Steph Ellis
Production company Outsider
Director Scott Lyon