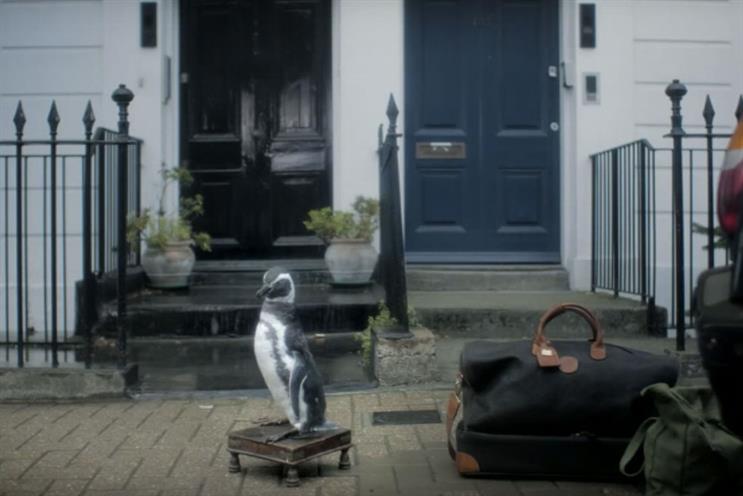 Paris is one of the most-filmed and photographed cities in the world, but in Eurostar's latest ad campaign, it opts for less-familiar images of the French capital, while still conveying its essence.
The 60-second "Maybe" creative, by Abbott Mead Vickers BBDO, uses a mix of film and photographs to show the rich variation of Parisian life, its quirky character and unusual locations, and the delights that visitors may stumble upon, with only the most fleeting of views of the Eiffel Tower.
It suggests that visiting Paris could be life-changing - the place where one might meet one's future partner or simply return with curiosities.
The ad closes with an image of an empty seat on a Eurostar train, accompanied by the strapline "Stories are waiting".
"The brand is about inspiring real connections between cities, cultures, people and businesses. So it was about the customers and stories and what they look for when travelling," says Eurostar marketing director Lionel Benbassat.
"There is the mirror film for London. The creative unveils the true side of each city; we wanted to find places people don't know about. So it conveys the spirit of Paris without showing the obvious. The creative process was based on reality and capturing true moments of life," he adds.
Laurence Green, founding partner, 101, and Thinkbox Academy member, says: "A bold idea meets a brave client, and that rare beast, a commercial that has truth and texture, is born."
Honda's "Illusions" ad was second in this Thinkboxes Awards, with John Lewis Insurance third.
Credits
Client: Lionel Benbassat

Brief: To get people to see London and Paris as Eurostar does - full of possibilities and stories - to inspire new trips.
Agency: Abbott Mead Vickers BBDO Creative team Adrian Rossi, Alex Grieve
Production: HLA
Director: Simon Ratigan.