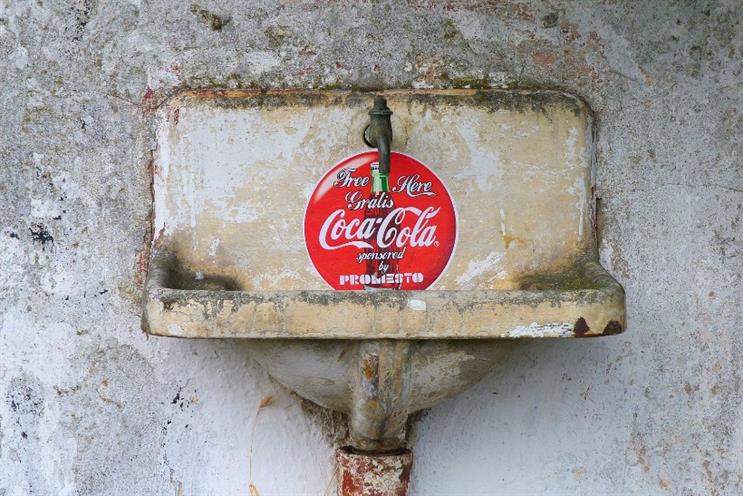 Bic underwear
Our first nominee is a first class example of how brand extensions can go horribly wrong.
Bic, the company which as built its empire on producing dispoable stationary, lighters and razors, thought it would be a good idea to start producing women's underwear under its already built-up Bic brand name.
Initially launched in Ireland, Austria and Greece, the consumer confusion between what they had come to associate the brand Bic with (cheap disposable products) proved too much for most, as understandably people assumed the underwear would be of cheap quality, or even disposable.
After a brief time on the market, Bic quickly withdrew the product.
---
New coke
In an expensive faux pas of 'if it isn't broken, don't fix it', in 1985 Coca-Cola announced that it was altering the ingredients of its flagship drink Coca-Cola, citing that the new formula had recieved much appraisal during their own blind taste test challanges.
Upon release, the American public responded with outcry, with some pledging to boycott the brand completely. Three months after its launch, Coca-Cola bowed to demand and re-introduced the original formula branded under the new name of 'Coca-Cola Classic', which in turn proved a huge sucess.
Bonus - Coco Pops
Echoing a similar 'mistake', Coco-pops decided upon a name change in 1999 to Choco Krispies to be more in-line with the brand's name outside of the US and UK of Cocoa Krispies. After a huge amount of media attention and an outcry from over 1 million consumers, Kellogg's quickly reverted back to its original name. Whether or not this was a marketing strategy used by either brands to whip-up a media frenzy is still debatable.
---
Colgate Kitchen Entrees
I can imagine the boardroom meeting logic for the birth of this terrible idea.
Marketer "What does Colgate represent?"
Client "A hygenic and healthy lifestyle?"
Marketer "Great, and what else, apart from brushing their teeth, do people who enjoy a healthy lifestyle do?"
Client "er....eat?"
Marketer "Exactly"
Similar to the issue Bic had with its brand extension, consumers were not able to differentiate between the image of brushing their teeth with their minty Colgate toothpaste and enjoying a Colgate ready meal. Unsurprisingly, Colgate Kitchen Entrees did not take very well and was shut down before it even had the chance to leave the US kitchen.
---
Microsoft Bob
Back when Microsoft's Windows brand was still in its infancy in 1995, Microsoft had explored different
ways for users of different levels to interact with its operating system Windows.
Then Bob was born.
Bob, a precursor to the well-known Clippy, was intended to be a cartoony graphical user interface. It represented different aspects of the OS laid out in the plan of a home and occupied by a 'man' named Bob (among other characters).
The premise was that if the user wanted to write a document or check their finances, they would navigate to the office in the virutal home to load up their desired program. At one point, Bill Gates himself headed the team to develop the production of this new initiative.
Bob flopped, as the system requirements needed to run this GUI overlay were far greater than the specs of most computers at the time. Coupled with its high retail price and the introduction of Windows 95 shortly after, project Bob was derailed and put on house arrest ever since.
---
Apple pippin
Apple is now one of the world's biggest brand success stories with fans literally queuing up around the block for the latest iProduct. But it has not always been a case of everything they touch turning to gold.
A collaboration between Apple and Bandai gave birth to the Apple Pippin in 1996. At the time, the gaming market was being ruled by Nintendo, and Playstation had also recently entered the race.
Wanting a piece of the action, the Pippin boasted internet connection and a web browser to surf the internet, though the console was met with mixed reactions. The high pricetag and limited game selection, as few developers got on board, was enough to cement the console into the hall of failures.