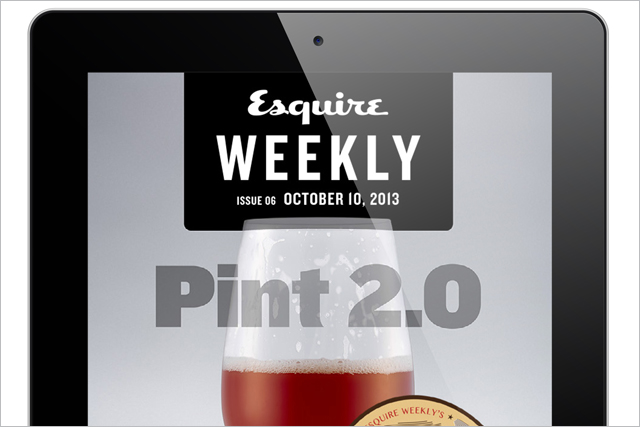 Hearst used an in-app survey in digital editions of Harper's Bazaar, Men's Health, Red, Elle, Cosmopolitan and Esquire to quiz nearly 500 readers on their reading preferences for digital editions.
Of the people questioned, 31.4 per cent said they read a digital issue "cover to cover" in a linear manner.
In contrast, only 7.3 percent said they scrolled through small thumbnails of the pages to navigate the app, while 6.4 per cent use navigation features on the front cover or contents section to jump to certain articles.
On average, readers claimed to pick up a digital copy and read it four times per issue and read an average of 67.8 per cent of their copy.
In comparison, print readers claimed to read 76.2 per cent of a print copy of a magazine according to the Quality of Reading survey from the Professional Publishers' Association (then the Periodical Publishers Association) in 2000.
Consumers claimed to spend 103 minutes reading the digital edition, nearly double the amount of time readers claimed to spend on a print issue in the separate PPA research 13 years ago.
When asked what features would enhance advertising, the top two choices were a clickable link to find more about a product (chosen by 30.7 per cent as a feature they would definitely like in advertising) and photo galleries (27 per cent).
Max Raven, the group revenue director of Hearst Magazines UK, said: "Developing robust digital edition metrics and ensuring our advertisers and clients have the utmost confidence in our data is top priority."
The research also found that 69.1 per cent keep a digital magazine for future reference, while only 11.3 per cent delete it.
Nearly half (45.7 per cent) claimed they intended to buy a mixture of print and digital issues in future.
The digital editions used were enhanced editions, re-designed for devices like iPad and iPhones, rather than a digital version of the print magazine created from PDF files.
Respondents surveyed had a medium age of 37. The survey suggested uptake of digital editions is still on the rise, as 23 per cent of those surveyed were first-time buyers of the edition. The largest proportion (48 per cent) was subscribers.
Hearst claims to be the largest digital publishing in the UK – added together, its digital editions have a larger circulation than any other publisher, according to the latest Audit Bureau of Circulations figures.
In September Hearst launched an Esquire Weekly app edition, a digital weekly edition of the monthly men's magazine, priced at 99p.