This "This found a lovely village called Quorn" (in-house)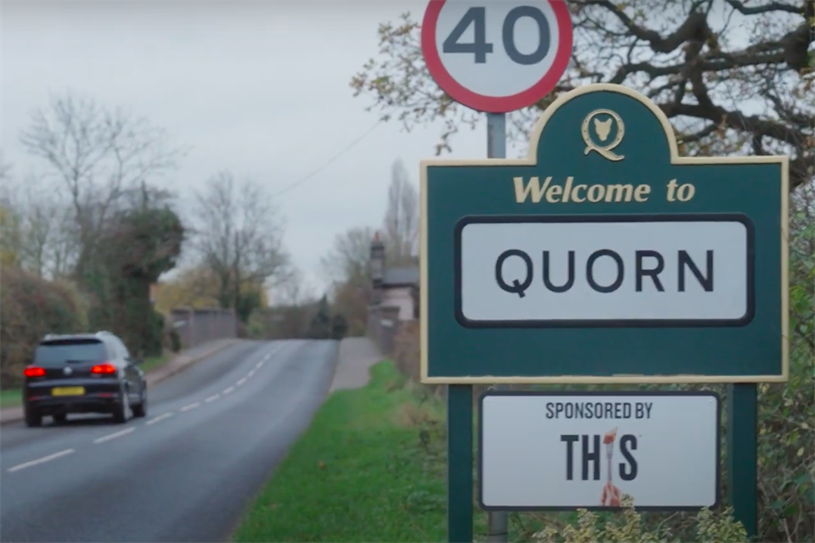 Plant-based meat alternative brand This has sponsored an English town called Quorn as part of an in-house promotional stunt.
The brand's name features on the Leicestershire town's signage, including that of the place itself and that of the local bingo hall, the football team Quorn AFC and a pub.
The stunt to mark Veganuary is being publicised with a film shared on social media showcasing This's branding at various sites across the town, which is where rival brand Quorn is thought to have got its name from.