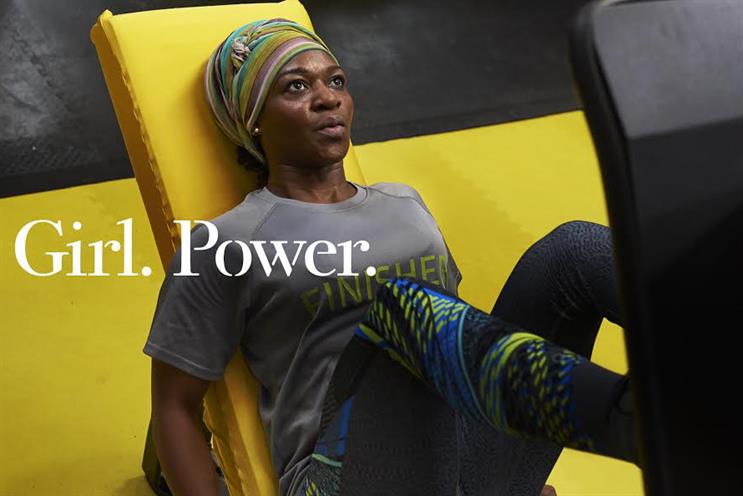 The next phase of the campaign, which breaks today, has extended its focus in terms of age beyond the original parameters of reaching 14- to 40-year-old women.
The new campaign follows extensive research with women across the country focusing on how women stop and start exercising at different phases in their lives. It aims to reach women at the periods in their life where it is more challenging to exercise.
Sport England chief executive Jennie Price said there is still a lot more to do when it comes to addressing the participation gap. She explained: "Most women still feel judged when they play sport or exercise. We feel guilty for stopping and starting, for hesitating, for not looking perfect. The women and girls in this campaign remind us that's normal and create some strong images that we hope millions of women will relate to."
The campaign, created by FCB Inferno, kicks off today with new creative on social media, digital media and out-of-home. Martin McCallister is FCB's copywriter for the new campaign, while Ben Edwards is the art director.
A new TV ad will launch in February, directed by Kim Gehrig through Somesuch.
One execution, featuring the streamline, "unleash your inner beginner", has already been spotted on the London Underground.
The "This girl can" campaign has been genre-defying for the sports industry which has historically been unwilling to embrace the simple fact that women sweat when taking part in exercise. The campaign was based on the powerful insight that fear of judgement of others is the primary barrier holding women back from participating in sport. Tackling this fear was seen as key to bridging the gender gap in sports participation.
Following up this ground-breaking work presented Sport England's creative agency FCB Inferno with the dreaded second-album syndrome as consumer expectations will undoubtedly be high.
Al Young, chief creative officer at FCB Inferno, said the second brief presented a "huge challenge". He explained: "This time round we have focused on the roller coaster realities of the relationship with exercise – something that is rarely talked about. We are confident this will help even more girls and women manage their fear of judgement when getting active."
The original campaign, which got 1.6 million women exercising, has won more than 50 international awards, including nine Cannes Lions. Its Cannes awards include both the Grand Prix for Good and the Cannes Glass Lion, which is awarded to work which shatters the gender biases that still persist in advertising and society.