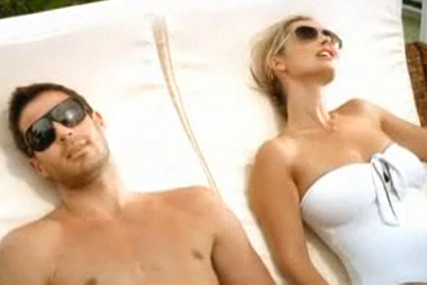 The holiday operator's procurement team has contacted traditional and digital media agencies with an RFI, with responses to be submitted by Monday.

The business comprises online and offline media for all of the Thomas Cook brands, including Thomas Cook Travel Services, Direct Holidays and Going Places Travel Agent.

The majority of Thomas Cook's media business is held by Arena BLM, which manages Thomas Cook Travel Services and Thomas Cook Travel Shops.
MediaVest Manchester holds the media account for Direct Flights, Direct Holidays and Going Places.

The company estimates its media spend at around £30 million. Thomas Cook spent £15 million on traditional media last year, with its online and search account understood to make up the remaining £15 million.

A recent campaign for Thomas Cook, created by Beta, featured Jamie and Louise Redknapp.

The £5 million campaign launched on Boxing Day last year and showed the couple describing their ideal holiday with the endline: "Don't just book it. Thomas Cook it."

The company recently announced a 15 per cent rise in holiday sales, saying that the ad campaign helped achieve the increase.