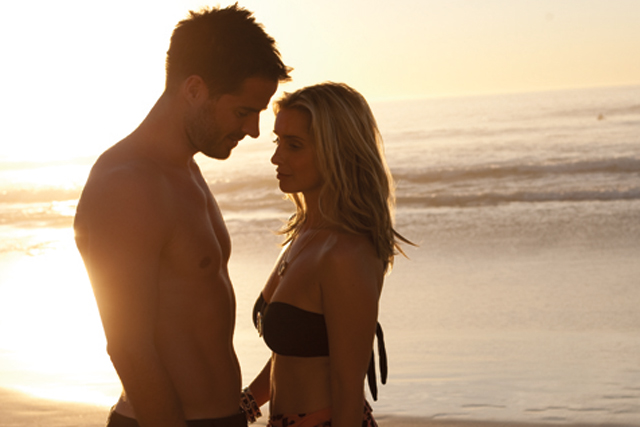 The beleaguered travel operator was set to announce its full year results and an update on the review of its UK business on Thursday (24 November).
However today it delayed the announcements and admitted it was in discussions with its principal leading banks to secure a cash injection of "around about" £100m because of the poor trading. The sum is in addition to the £100m lent to Thomas Cook last month by the banks.
Sam Weihagen, interim chief executive at Thomas Cook Group, said the operator's financial status will not affect upcoming ad spend or its planned post-Christmas campaign, expected to launch on Boxing Day (26 December).
The operator is on the back foot after rival TUI Travel surprised the industry last month by releasing a £5m ad campaign for Thomson Holidays, breaking from the traditional post-Christmas push.
Thomas Cook's £12.2m advertising spend between October 2010 and September 2011 was heavily weighted to January (£5.6m), February (£1.3m), April (just under £1m) and May (£1m), according to Nielsen figures.
Weihagen said the company is operating "as usual", adding that customers who are concerned about holidays booked with the brand "should not worry at all", adding that Thomas Cook's holidays have the same travel protection as other operators.
Paul Hollingworth, the chief financial officer, said Thomas Cook was in a "seasonal low period".
He admitted that the company's new joint venture with Russia's VAO Intourist got off to an "extremely poor start", which, coupled with ongoing turmoil in Tunisia and Egypt, has affected bookings.
Thomas Cook has over 30,000 employees across the whole group, which includes The Co-operative Travel group following the two operators' merger in August.
In the past year Thomas Cook has issued three profit warnings and parted company with its chief executive, Manny Fontentla-Novoa.
Yesterday it announced the closure of 200 high-street shops.
Follow Loulla-Mae Eleftheriou-Smith on Twitter @LoullaMae_ES