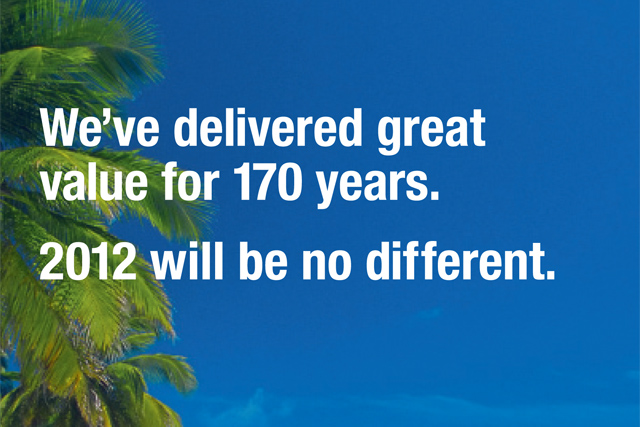 The travel brand hit the headlines last week as it struggled to secure financial support from its banks, delayed releasing its full-year results and announced a strategic review of the entire group.
It has rolled out two press ads, featured in today's and tomorrow's (Wednesday) nationals, one featuring a £170 commercial offer, the other an open letter from interim chief executive Sam Weihagen.
Rival tour operator Thomson Holidays, owned by TUI, had mocked Thomas Cook by launching a print ad boasting that it is in 'really great shape' and that holidaymakers 'can trust [Thomson] to deliver'.
With a £200m facility now secured, Thomas Cook is keen to encourage bookings and dismiss fears that the company may be in danger of failing. However, it may still have to close 200 of its 1100 shops and axe 1000 jobs.
Weihagen issued the open letter to consumers last Sunday, accompanied by a video interview on its site.
In the open letter, Weihagen wrote: 'What a week it's been for Thomas Cook, its people, partners and, most importantly, our valued customers. We've received a great deal of attention and many have been voicing their opinions on our company. Our customers have trusted Thomas Cook with their holidays and travel experiences for more than 170 years, so we know just how much they mean to you.'
He offered 'a big thank you' to Thomas Cook staff for having ensured 'there has been absolutely no impact at all on the holidays and services'.
It is not known whether it will be going ahead with its traditional post-Christmas brand campaign, which has featured Jamie and Louise Redknapp.
Thomas Cook's £200m financial facility will be available until April 2013, which, the group claimed, will provide 'increased headroom' to deal with the effects of 'an uncertain economic environment'.