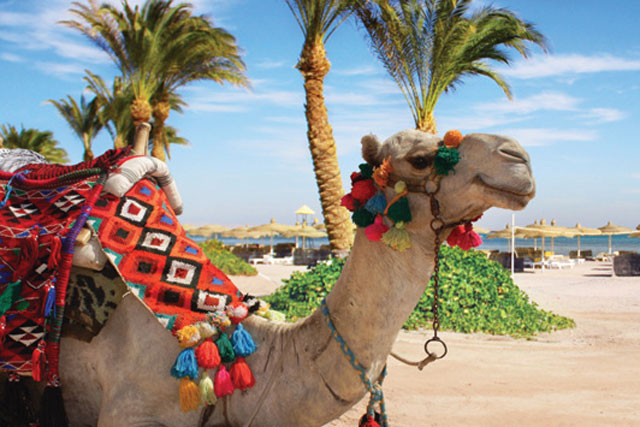 The company is overhauling its marketing strategy for the summer 2013 period to make its booking process simpler, through a series of digital and direct initiatives.
As part of the overhaul, Thomas Cook is revamping its 2013 brochures, which will now include half a million DVDs within their packaging.
The 20-minute video aims to inform consumers about the operator's range of holiday products and help consumers with their individual research.
Speaking exclusively to Marketing, Johnson said: "We are focusing on getting back to basics with customers by trying to make it easier for them to find holidays for themselves.
"Customers don't find researching holidays straightforward – they get weighed down by the different brochures and reviews on sites like TripAdvisor.
"Putting a 20-minute informative DVD on the front of the brochure means that consumers can watch an in-depth film about the different options available to them, instead of having to check individual hotel sites. It is simpler for families and they won't have to leave the brochure."
The new brochures will also use QR codes for the first time. The codes will be placed next to each of Thomas Cook's 'Top 100 Hotels', and will allow smart-device users to take virtual tours of the individual hotels and offer access to bespoke footage.
Versions of the brochures will be housed on a dedicated site, www.brochurestore.co.uk, for consumers to access, supported by a Brochure Store app and a direct marketing campaign that will target 100,000 households to promote the activity.
The new Thomas Cook activity comes under the 'Wonderful World' brand umbrella, launched in March.
Rival tour operator TUI said that its own marketing activity for the summer 2013 booking season was launched last week, in the form of a three-week press campaign to promote its use of the new Dreamliner airplanes.
Jeremy Ellis, TUI UK and Ireland's marketing director, told Marketing: "The Dreamliner is a multimillion-pound investment. What our campaign shows is that we as a brand are innovating the travel experience."
Ellis said the new planes boast extra leg room, a 60% reduction in noise, and a different pressurising system in the cabins that claims to leave long-haul passengers feeling "more refreshed" at the end of their journey.
Follow Loulla-Mae Eleftheriou-Smith on Twitter @LoullaMae_ES