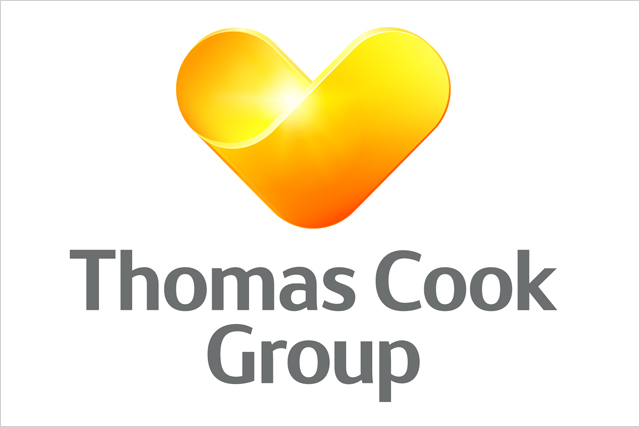 The tour operator is unifying its portfolio of European brands – including Neckermann, Ving, Condor and Airtours - under a new "Sunny Heart" logo, alongside the strapline, "Let's go!"
As a result, the brand is dropping its previous "globe" logo and well-known "Don't Just Book it. Thomas Cook it" line, which it reintroduced in 2009 with an ad featuring ex-England footballer Jamie Redknapp and former pop star wife Louise Redknapp
Thomas Cook has rolled out the updated visual identity to its website and social media channels, and will extend the branding to hotels, aircraft and brochures over the coming months.
Chief executive Green (below, right) said the rebrand was a "major milestone" on its journey to becoming a digitally-led business.
She said: "This isn't just a rollout of a new logo, it's about a promise. What we're announcing today is a renewed promise to our customers, our people and suppliers. A promise that we're putting them at the heart of our transformation, it's the essence of who we are.
"Our new brand essence will show our customers the breadth and depth of the Thomas Cook Group. It will inspire and assure our customers, showing that everything through our brands is connected at every level ensuring a unification of care for our customers, through every step of their journey with Thomas Cook."
Last month, Thomas Cook chief executive Harriet Green spoke to Marketing to share her tips on how to succeed in business.
Marketing and e-commerce director Mike Hoban told Marketing that the new identity better reflects Thomas Cook's new, digitally-focused business plan.
"The three key elements are a heart, a mark and the words 'let's go'. The heart shows that what we bring to the market is expertise and experience; that holidays are what people look forward to and it is golden because the sun is critical to holidays.
"The metallic grey represents our move to digital and mobile, and 'let's go' is about the requirement from us to make sure deliver on our promises to customers as well as working as a message to our people, making sure we meet customer demand and expectations," said Hoban.
Thomas Cook is in the process of appointing a new ad agency. It most recently ran a comedic ad campaign starring actor James Nesbitt.