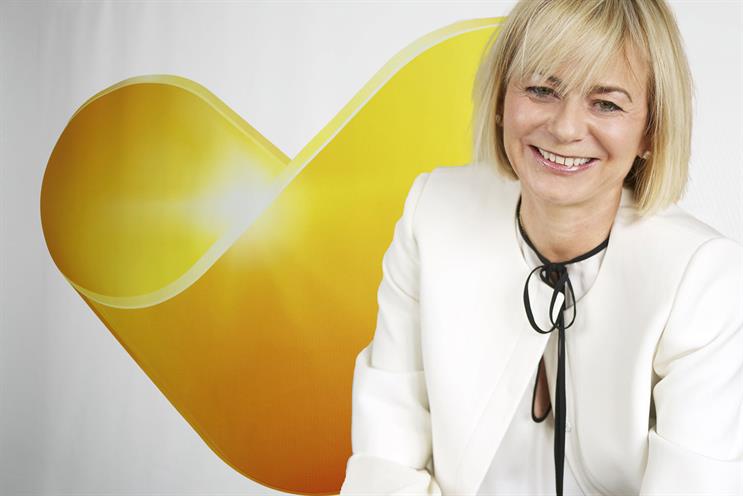 This morning, the travel company ditched its slogan, "Don't book it, Thomas Cook it", and replaced it with the new tagline, "Let's go", in all markets. The blue globe logo has been scrapped in favour of a 'sunny heart', which will form part of the brand identity in its markets, which include various European regions.
Thomas Cook returned to TV advertising in June with a campaign fronted by the 'Cold Feet' actor James Nesbitt. Its planned New Year campaign for 2013 was shelved at the last-minute amid a senior management shake-up
Hoban, the sales, marketing and ecommerce director for the company, told Campaign: "We've significantly increased our advertising spend year on year. The next big push for us is the crucial post-Christmas months.
"We now have an 'always-on' strategy – we will always be on TV. As we become a digital business, being on TV and advertising is increasingly important to us."
The summer campaign was created by Thomas Cook's advertising agency Havas London Worldwide, which is now on notice after the brand called a review in March. Thomas Cook declined to comment on which agency will produce the New Year work.
James Nesbitt is likely to reappear in the post-Christmas ads, Hoban revealed. The tone of the ads will remain "popular and optimistic", he said, although more will be made of the new visual identity.
Hoban said: "Advertising is a long-term game and you have to have a very good reason to change. We think we've got a popular vehicle that is working for us and we are going to continue to invest in it."
Hoban added that the summer campaign had "delivered above expectations".
The tour operator has struggled with debts over the past few years, although net debt has more than halved from £1.10 billion to £452 million, according to its interim management statement in August.
Carat Manchester handles Thomas Cook's £12 million media planning and buying account, as well as its £15 million digital media account, while the Nordic agency Happy worked with the Thomas Cook team on the rebrand.
Hoban said that the new "Let's go" slogan represented a message to investors and shareholders.
He said: "It's about delivery. Thomas Cook needs to rebuild itself as an organisation that makes promises and delivers them to the City, and we are earning a better reputation for that now."
Harriet Green, the chief executive of the Thomas Cook Group said the "sunny heart" logo would appear online, in brochures, in the group's aircraft, its hotels and in its shops.
Green said: "Our new brand essence will show our customers the breadth and depth of the Thomas Cook Group. It will inspire and assure our customers, showing that everything through our brands is connected at every level ensuring a unification of care for our customers, through every step of their journey with Thomas Cook."