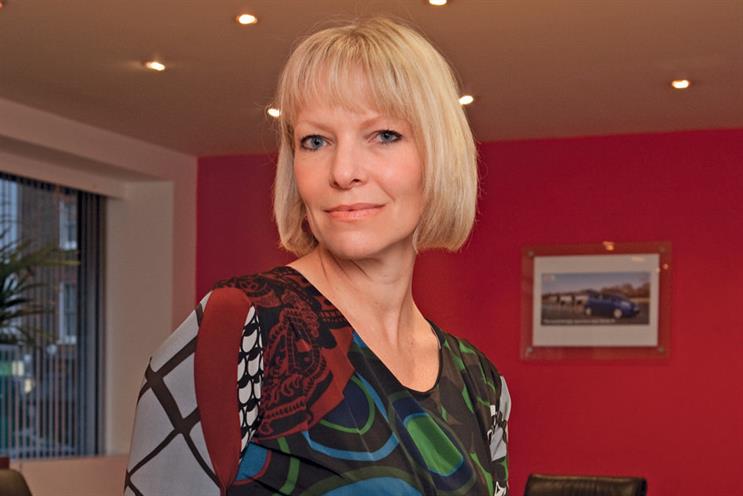 Leigh Thomas is a lucky woman. Entering a dance competition for "fun" when she was a teenager led to a first career as a ballerina in her native South Africa. Then, when she realised she was not going to be the next Darcey Bussell, she got her break in advertising from an ad exec who had daydreamed of dancing for a living.
This luck could come in handy given her new job as the chief executive of Dare.
That is not because Thomas lacks experience at top agencies. Or that she has not managed blue-chip clients. Or that she does not have a great way with people. However, Thomas is light in the very senior experience you might need for what is a tough gig, albeit one with potential. Two years from the merger with MCBD, Dare's scars are a long way from fading. Since Dare opened its doors as a "new type of agency", both clients and good senior talent have decided to walk out.
Agency losses
Dare cited 45 accounts in its submission for Campaign's school report in 2011, but just 22 for this year. The agency no longer works with heritage Premier Foods brands such as Hovis, and its flagship client, Sainsbury's, recently announced plans to expand its digital roster. The former executives Helen Calcraft, Danny Brooke-Taylor and Andy Nairn, who brought the new agency its traditional craft pedigree, have just begun their new adventure – the start-up Lucky Generals.
Sources suggest some of the "bruised" people left behind had hoped the senior team might have stuck through the tough times a little longer. Yet these have been tricky years. The two agencies' combined turnover was £23.1 million in 2009, but Dare was down to £19.6 million in 2011. It is understood that, when the 2012 accounts are filed, they are likely to be flat year on year, with 2013 hopefully showing a return to growth.
With all that in mind, you could have expected Paul Hammersley, the UK chief executive of Dare's parent company, EDC, to opt for experience. After all, Thomas was the managing director at Saatchi & Saatchi for less than a year. Hammersley says the length of time candidates had been managing directors or chief executives was not something he was concerned about. "She's got plenty of support, but I have to say I haven't seen that she's needed it much [so far]," he says.
Mark Collier, the Dare founder and non-executive chairman of EDC, speaks warmly about Thomas' understanding and respect of Dare's culture and heritage. "She totally fits the bill for what we're looking for in terms of the leadership role at Dare," he says. "Not only is she smart and strategic but perhaps, above all, it is her ability to build strong working relationships, whether with clients or agency folk, that marks her out."
It's the worst-kept secret that this merger was quite tough for this agency and there's still a little of that going on
The love floweth both ways. Thomas is very enthusiastic about everyone at Dare, describing Hammersley and Collier as "class people". "They are such decent, good men who have obviously proven themselves time and time again," she says. "They genuinely believe in this agency and its brand because of what it could and should be. There is a decency and integrity to the way they operate that I found very interesting."
Of the 2011 executive team, only the deputy chairman, John Owen, and the executive creative director, Flo Heiss, remain. Moreover, Heiss is moving to a wider innovation role. Out of respect for her colleagues, Thomas declines to be drawn on particulars, preferring to outline a 50-day plan of meeting all staff and clients. Yet it is known that Hammersley has been looking for an executive creative director for some time and he and Thomas are said to be close to an appointment.
The work does the talking
A star creative hire would really turn heads. Dare is great at interesting digital things but needs more big, bold creative work that speaks loudly. And this is something Thomas is aware of: "What I would like to see is the work speaking for us. Like any great agency, you can say and do whatever you like, but the work will always tell the narrative stronger than anything the CEO can tell you. We need to really focus on that. We can do such interesting work in this agency."
Despite the changes, the agency has picked up some new business over the past two years. The Post Office will be an interesting client as it moves towards privatisation, while Gocompare.com filled the gap left by the loss of Moneysupermarket.com to Mother. Beyond that, how­ever, Dare's wins have tended to be in the non-traditional space: a content brief from Coca-Cola, digital work for Diageo and developing EE's digital proposition, for example.
"It's the worst-kept secret that this merger was quite tough for this agency and there's still a little of that going on," Thomas says. "There was some damage done and some good people have left. My hope is that Dare stands up for itself and ends this year being this new Dare and there are no remnants of the merger in the vernacular, in the culture. That it is an agency that stands in itself, with a proud heritage, but stepping above that into new territory."
Drawing on a language more familiar to reality TV than advertising, Hammersley says Thomas has the in­tellect and leadership skills to take Dare and its clients "on a journey". Let's hope that, with a bit of Thomas' good fortune, it's not as rocky as its last one.