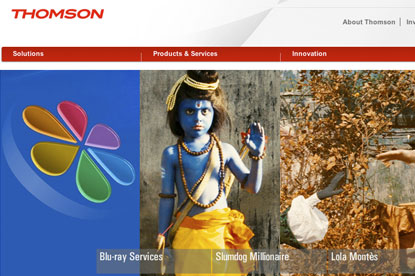 The company is looking for an agency to devise a web rebranding strategy, as well as to handle its business-to-business communications.

The successful agency must have experience working in the communications, media and entertainment sector, particularly with business-to-business clients.

It will be the first time that Thomson will have worked with a retained UK digital agency.

The review process is still in the early stages. Agencies have been contacted with a request for information, with a shortlist due to be drawn up at the beginning of next month.

The review is being led out of Thomson's global headquarters, which is located in Boulogne-Billancourt, near Paris.

Thomson is one of the leading suppliers of the creation, management, delivery and access of video for the media industry.

The company's clients include a number of film studios and broadcasters such as Canal+, Fox, and ITV, as well as network operators including Orange, BT and Telefonica.

In 2000, Thomson purchased Technicolor, the UK television broadcaster and film producer, from Carlton Television, and also owns PRN, a company that specialises in in-store digital media.