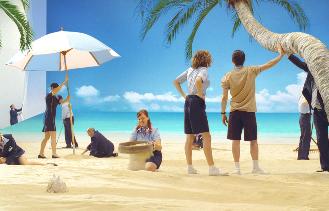 The campaign, set to run across TV, print, email and direct mail, will continue the theme of its previous ads, featuring the tagline 'Holidays Built With You in Mind'.
The TV execution from earlier this year, featuring Thomson staff creating a beach scene in a studio, will re-run in tandem with a new version showing the same beach at night.
Print and radio ads will follow a more product-led strategy, advertising specific destinations and deals in partnership with local tourist boards.
The campaign, by incumbent agency Beattie, McGuinness and Bungay (BMB) rolls out on 8 June.