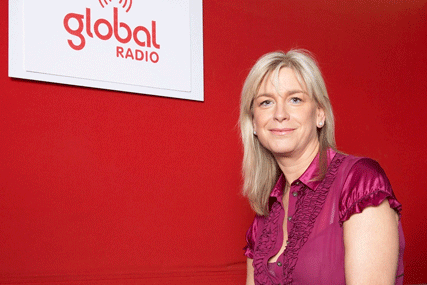 Thomson's departure follows the announcement that her husband Peter, managing director at M2M, is moving to New York to set up a new division of the Omicom agency.

Since April, when Global Radio ended its relationship with Publicis Group's MediaVest, Thomson has been managing the review of the radio company's £2m media planning and buying business.

Thomson was also heavily involved in the rebranding of a number of Global stations to Heart, widely regarded as being a huge influence on the success of the network, which was reflected in the Rajar results for Q1 of 2009.

An announcement from Global on Thomson's replacement is expected later this month.

Richard Park, director of broadcasting at Global Radio, said Nicola has been a "huge asset" to Global and although he is very sad to see her go, he wishes her "every success" in her new life in America.

She was promoted from the position of director of marketing for Heart, LBC and Galaxy, to group director of marketing across the whole company in October 2008. She was formerly marketing manager at Bauer Radio's Magic 105.4.

Global Radio was formed from the acquisition of Chrysalis Radio and its brands Heart, Galaxy and LBC in July 2007, and GCap Media and its brands Classic FM, Capital Radio and Xfm, in June 2008.