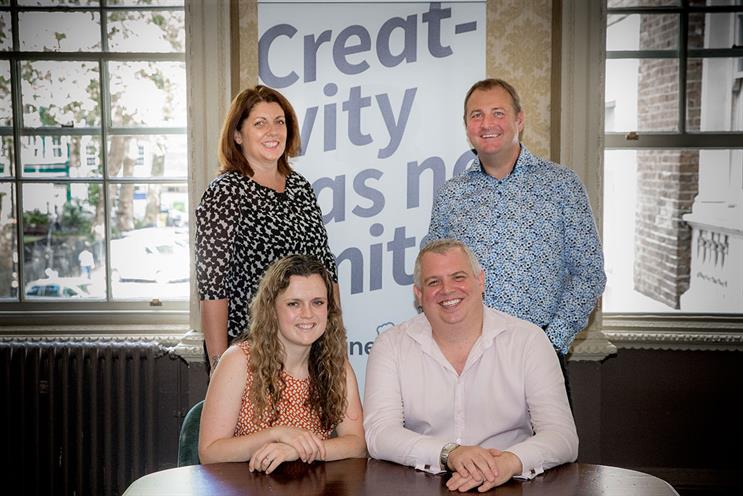 Earlier this year, Immediate Media Co launched Imagine, its creative and content studio. Imagine is dedicated to working with advertisers to create beautiful, brilliant and effective campaigns that work across the broad portfolio of Immediate's brands, harnessing its scaled premium audience. Drawing on in-house expertise in content, design, insight and data, Imagine offers advertisers a hub for excellence in partnership creation.
To celebrate Imagine's launch – and in partnership with Campaign – it challenged media agencies to flex their creative muscles and develop a client campaign, and ultimately be named Great Minds 2016.
The challenge
Agencies had to design an innovative and creative media campaign for a client using the scale and breadth of Immediate's portfolio. It had to maximise the power of Immediate's 18-million monthly audience, and be a great audience match across a range of Immediate's 70-plus brands and platforms.
The quality of entries was high and in early September our judges convened to debate the merits of the shortlisted entries (see below) and make their decision. The panel comprised Duncan Tickell, MD, advertising, Immediate Media; Sue Todd, CEO of Magnetic; Jamie Toward, managing partner of content, Karmarama; and Maisie McCabe, deputy editor of Campaign. The campaigns were judged on insight, originality, effectiveness and creativity.
After a morning of healthy debate, the judges made their decision.
And the winner is…
The winning campaign was entered by MediaCom's Jess Gibbens and Olivia Reidy on behalf of their client, Thomson. They scooped £150-000-worth of media space and production costs toward the campaign, with free research to measure its impact. The team also won a £5,000 chef's table experience.
The winning campaign revolves around bringing travel company Thomson's long-haul destinations alive through the power of storytelling.
Compelling and innovative content, which taps into key passion brands across the Immediate portfolio, will transport the audience to the destination and let them experience it for themselves.
Based on the insight that stories inspire travel, Immediate will create a campaign for Thomson Long Haul that will allow the Immediate audience to explore the destination and start creating their own holiday stories before they even board the plane.
The work will combine the power of print and native advertising as well as a unique audience engagement tool to personalise the experience. The campaign will launch across Immediate brands and platforms in early 2017.
Judge Duncan Tickell said of the winning campaign: "We're delighted to see a brand and campaign that has such a great fit with the Immediate portfolio scoop the title of Great Minds 2016. Judges were particularly impressed with the level of insight work that went into the creation of the campaign. The journey planning was well thought-through, as was a sequential campaign that fully utilises Immediate's portfolio of market-leading brands. We can't wait to turn the concept into reality."
Olivia Reidy, partnerships planner at MediaCom, said of scooping the top prize: "We are thrilled to win the inaugural Great Minds competition. We put significant effort into our entry to combine insight about the Thomson audience and how it fits so well with the Immediate brands and audience. We are really looking forward to bringing this campaign to life with Imagine."
…and the runner-up
The runner-up prize of £50,000-worth of media and content was awarded to Compass Holidays, entered by APT Marketing, an agency based in Cheltenham.
Compass Holidays specialises in walking and cycling short breaks and holidays around the UK and Europe, and the agency's "Tour de you" idea used great brand insight to perfectly match the passion areas of Immediate brands to Compass Holidays' breadth of offering. It also used the specialism of brands such as BBC Countryfile, BBC Wildlife and Olive to focus on the range of specialist tours that Compass provides.
Judges loved the considered brand insight that underpinned the idea, commenting that it was a "strong creative campaign that works for and brings the idea to life, and has been well tailored to the relevant Immediate brand".
The campaign will launch across Immediate brands and platforms in early 2017.
Congratulations to both MediaCom and APT Marketing on their winning campaigns.
Both ideas demonstrated great understanding of how to employ Immediate's range of brands and platforms to make full use of Immediate's scaled, premier audience to advertisers' greatest benefit.
"We're delighted to see a brand and campaign that has such a great fit with the Immediate portfolio. Judges were particularly impressed with the level of insight work that went into the creation of the campaign. The journey planning was well thought-through, as was a sequential campaign that fully utilises Immediate's portfolio of market-leading brands. We can't wait to turn the concept into reality" –Duncan Tickell, managing director, advertising, Immediate Media
"We put significant effort into our entry to combine insight about the Thomson audience and how it fits so well with the Immediate brands and audience. We are really looking forward to bringing this campaign to life with Imagine" – Olivia Reidy, partnerships planner, MediaCom
The Shortlist
Airbnb entered by Starcom Mediavest
Compass Holidays entered by Alpha Papa Tango Marketing
Hellmann's entered by Mindshare
Sainsbury's entered by PHD UK
Thomas Cook entered by Dentsu Aegis Manchester
Thomson Long Haul entered by MediaCom