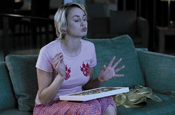 The review, which will be handled by Agency Insight, has been called by mutual agreement between both parties, following Thorntons' decision to redevelop its business model.

Mike Davies, the chief executive of Thorntons, said: "MCBD has been a strong partner to our business over the years, but the time is right for us to review our communications approach as we are now bringing together the various parts of the business in a new direction, including direct and online sales."

MCBD, which picked up the business in 2000, will continue to work with Thorntons until a new agency is appointed.

Helen Calcraft, the agency's chief executive, said: "The time is now right for us both to move on. We leave Thorntons on a good trajectory of growth and wish them well in the next stage of their development."