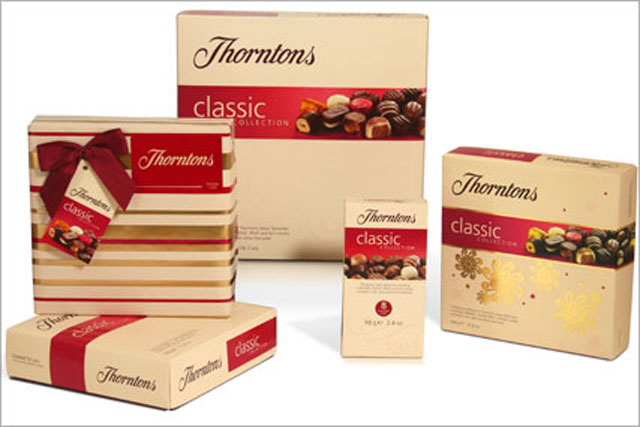 The company this week unveiled a trading statement updating the market on its performance for the 14 weeks to 12 January, and reported a 5.4% increase in sales year on year, to £88m.
However, sales of Thornton's Direct, its online business, were down by £0.7m to £4.8m, after they were hit by problems on the Thornton's website.
Jonathan Hart, Thornton's chief executive, said that now the problems had passed, he was expecting stellar growth in online sales.
He said: "I would expect our online sales to represent 10% of overall retail sales in the next three years."
Currently, online sales represent just over 5% of overall sales.
Hart said marketing was at the heart of Thorntons' business.
Commenting on the overall results, he said: "We are pleased with the overall progress made during this key trading period. These results demonstrate the effectiveness of our multi-channel distribution model and our strategy to rebalance our routes to market and revitalise the business as a whole.
"We have grown market share and demonstrated the continued strength of the Thorntons brand, despite a challenging economy and a weak confectionery market.
Follow @johnreynolds10