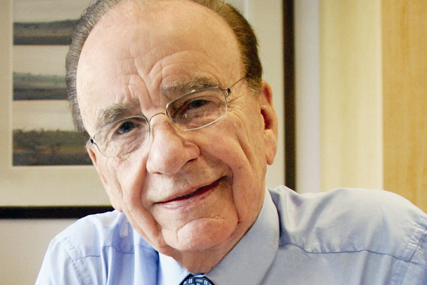 In June, BSkyB's independent directors said they would not recommend a proposed possible offer of 700p per share from News Corporation, but maintained they would consider a bid worth 800p a share.
News Corp is now looking to get regulatory approval for the move and is expected to register the merger with the European Commission this autumn.
On the website of campaigning group 38 Degrees, in addition to the 30,000 people who have signed the petition to Cable, an open letter to the business secretary has been signed by nearly 18,000 people.
The group wants to stop Murdoch "increasing his stranglehold on a free and independent media in the UK".
David Babbs, executive director of 38 Degrees, said: "Thousands of us are signing a letter of support to Vince, to make sure he doesn't lose his nerve on standing up to Murdoch."
The letter to Cable said: "We know that [Murdoch's] lawyers and lobbyists will be piling on the pressure. But please don't feel tempted to back down. We're signing the letter to you in our thousands to prove to you that if you do stand up to Rupert Murdoch, the public will support you."
The Financial Times has also voiced its concerns in its leader column today, headlined "Cable should call Murdoch to heel". It claims there is a "clear public interest case" for the UK government to intervene in the merger, which would "threaten plurality".
Last week, it emerged that Claire Enders, media analyst, wrote to Vince Cable to voice her concerns about the merger. Enders, to Media Week, said: "There are media plurality issues of great significance to the future of this country.
"The fact that it is News Corp taking over the bits of BSkyB it doesn't own is beside the point. The resulting concentration of voice – across News International titles and Sky – is the core worry. Anything that materially changes the playing field is going to be highly significant."
Babbs said the leaked submission from Enders "proves that Cable is taking advice about whether to call the deal in for a proper investigation".
News Corp is the major shareholder in BSkyB and currently owns 686,021,700 shares, representing 39.1% of BSkyB's issued share capital.
News Corp declined to comment.