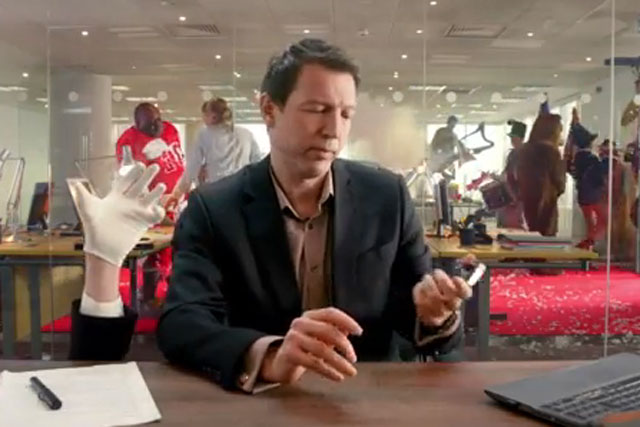 Customers who have a 4G device will be sent a link to a video via text when 4G comes to their area and each video will address the customer by their own name.
The campaign is the first time Three has used video to contact customers directly and it is the first piece of creative to star Dyson.
Despite starring the company's chief executive, the creative still fits within Three's whimsical marketing strategy that has featured in its #DancePonyDance and #SingItKitty ad campaigns.
Activity launches today and will run throughout the year as Three's 4G spectrum becomes available in various parts of the country.
Three claims its 4G is now available in 36 major towns and cities, which will increase to 50 cities and 200 towns by the end of the year, and 98% of the population by the end of 2015.