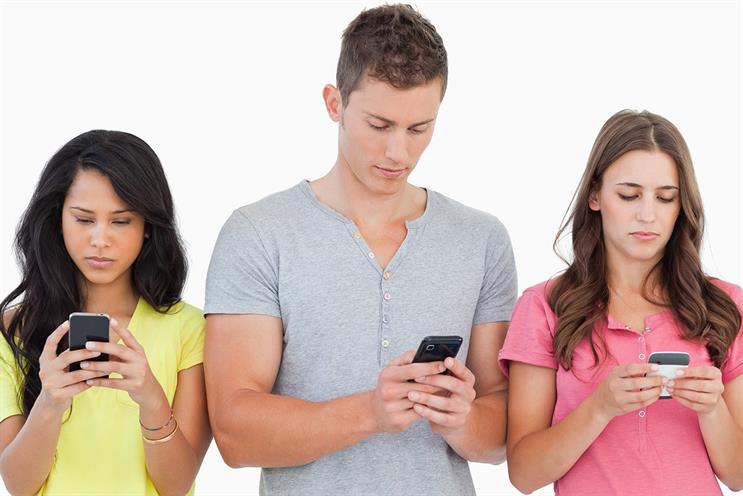 Zenith's new Mobile Advertising Forecasts shows how quickly the mobile proportion of internet has increased in recent years – from 40% in 2012 to an expected 68% in 2016 and 79% in 2018.
It comes after Zenith's Advertising Expenditure Forecasts in June said mobile advertising would overtake desktop next year – a year earlier than it previously predicted.
Zenith is advising that brands need to become mobile-first in their digital communication and that advertisers need to think about consumer mobility, not just mobile devices, because consumers shift their attention between different devices throughout the day.
The Publicis Groupe agency's first report on mobile adspend and usage covers 60 countries and shows that mobile accounts for the highest proportion of internet use in Spain, where it is estimated to be 85% of total online use this year. Hong Kong comes second, with mobile accounting for 79% of internet use, followed by China (76%) and the US (74%).
By 2018, Zenith expects Hong Kong to have the highest mobile internet use, accounting for 89% of total internet use.
The increase in mobile internet use is driven by the rise of smartphone penetration. In the 60 markets covered by the report, 23% of people had a smartphone in 2012 compared to 56% this year and a projected 63% by 2018.
The highest levels of smartphone penetration are concentrated in Western Europe and Asia, with Ireland having the highest level of smartphone usage at 92%, followed by Singapore at 91% and Spain at 88%.
Tablet usage has grown less spectacularly: from 4% in 2012 to 15% this year and 17% in 2018.
Jonathan Barnard, head of forecasting at Zenith, said: "Mobile devices are already the primary means of accessing the internet across the world.
"Countries in Western Europe, Asia and North America are leading the transition, but mobile technology is spreading rapidly everywhere. Next year mobile devices will become the main vehicle for internet advertising as well."