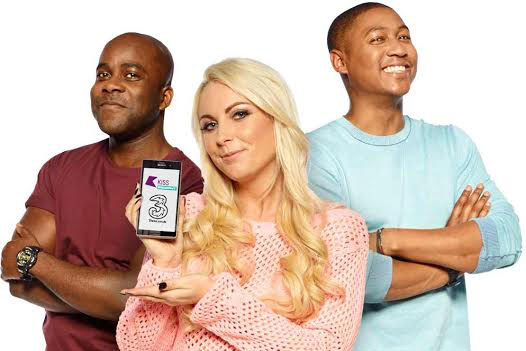 Starting today (7 March), the Kiss Breakfast with Rickie, Melvin and Charlie show has also extended its timeslot by one hour to 6am to 10am.
The Three sponsorship, which will run for seven months from today, will feature promotional activity around the brand's sponsorship of the Snowbombing Festival next month in Austria, where Kiss will broadcast live for the first time.
The key campaign activity for Three's sponsorship will include three mentions of Three each hour during the breakfast show; a 30-second trail running on weekdays from 11am; and video bumpers for the Kiss Breakfast Takeaway online video.
Mindshare brokered the sponsorship deal between Bauer Media and Three.
Pippa Whybourne, the lead campaign manager at Three, said: "We're so excited about our partnership with Bauer. In the past they have delivered some great results for our brand and I am confident we are going to create strong, unique and exciting content across a multitude of platforms for our audiences and customers alike.
"Using your phone abroad at no extra cost is a proposition we are very proud of at Three and we can't wait to showcase to people the benefits of using their phone like they would at home while on a mountain in Austria or at the beach in Spain."