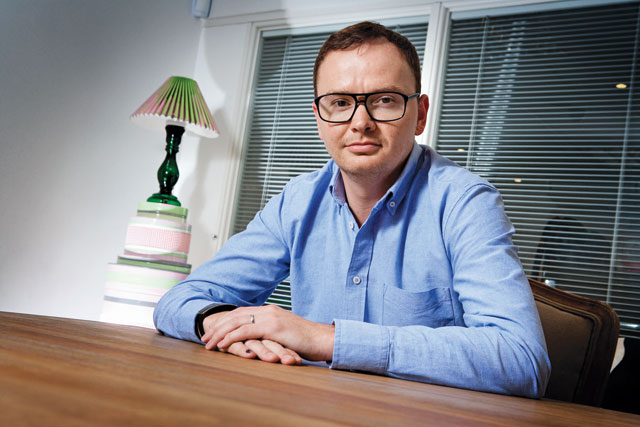 Experiential is making a larger and larger contribution to creative and digitally integrated campaigns.
This is not at all surprising in a current environment where:
Super-connectivity and the "internet of things" are increasingly accepted as the drivers of global retail.

Amazon, eBay and the like are becoming dominant, using big data, seamless fulfilment and aggressive price points.

The ad industry and customers alike are literally buying into the phenomenon: global digital adspend is set to reach £57bn in 2014; customers are predicted to spend £31bn a year through mobile apps alone.
In this digital explosion, the question arises as to how brands can remain fresh, front-of-mind and relevant in the eyes of the customer when a majority of purchasing decisions are made looking at machines of varying sizes and connectivity. How can management and agencies craft propositions that really come to life in a diverse digital world?
There are many different answers, but there is a broad consensus that creative content is key. Brands must be content curators and publishers to maximise customer engagement and sales.
This has been a massive boost to a thriving experiential sector. For decades we champ­ioned live brand experience and sampling propositions as core elements of the mix. In the past few, transformational, years, integration with digital has become the heart of the business.
Initially, digital offered our industry a way to track ROI. Now, we use the discipline to create fully integrated campaigns offering live brand experience and digital content in equal measure. A truly successful experiential campaign works online as much as in the live environment.
At Undercurrent we ensure that everything we produce follows this "live-and-online" mantra and meets best practice through three simple guidelines:
1. Creative treatment of brief
In pulling a campaign together, our creative treatments begin in the live environment, the space where we can put product in people's hands, and ensure that brand story and ideology are in their minds. Paradoxically, the digital explosion means live repres­entation of a product or service has never been more important.
We then assess the creative in detail to ensure the content has a strong future online. Sparkling copy and rich visuals are vital and, obviously, the treatment must resonate with the target demographic. We never forget that an increasingly tech-savvy population is growing ever-more protective of their "likes"
Initially, digital offered our industry a way to track ROI. Now, we use the discipline to create fully integrated campaigns offering live brand experience and digital content in equal measure and shares.
2. Publishing of content
To maximise reach, the brand must now self-publish the campaign content; we always look for snappy film-edits and relevant imagery at its heart. The brand must also think strategic­ally about when and where to publish; with a multitude of social opportunities on offer, placement is mission-critical in a successfully integrated campaign.
Of course, the perfect scenario is for customers to be so engaged with the brand that they self-publish their appreciation through their own social media. We use a huge range of on-site tech solutions to facilitate this. Right there and then we make it as easy as possible to engage with the brand online.
3. KPIs
Tracking social media has long provided a staple ROI measure for experiential camp­aigns. Hashtags and online discount codes are excellent trackers, but there are some fantast­ically innovative methods to highlight ROI through to sales. We regularly produce live tracking applications for our campaigns and can monitor social click-through to online stores – and sales.
It is imperative that these KPIs form a key part of the strategy and are fully implemented prior to the campaign, as use of the digital discipline dictates that we have access to live data. As an evolving industry, we must be flexible enough to use this data to manage the progress of campaigns. Small tweaks and improve­ments must be made to ensure we retain the maximum ROI on behalf of our clients.
In summary, a brand that complements its ATL work with creative and digitally integrated experiential treatments is opening up endless possibilities to increase its customer engagement and grow its sales.
---
Damian Clarke is managing director and founder of Undercurrent.