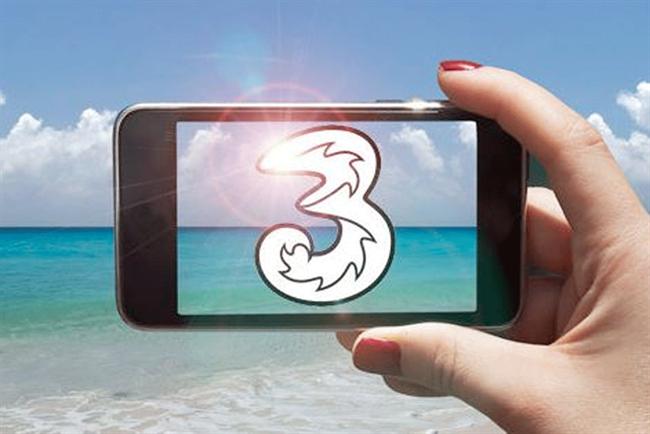 Three UK is entering the programmatic ad market with a proposition that allows brands to use its customer data to help improve the accuracy of mobile campaigns.
The mobile network has today announced the launch of Relevant Advertising, in partnership with Germany-based data platform Zeotap.
Brands and publishers will be able to access Three's anonymised customer data to target campaigns at audiences based on age, gender and work and home location, in a manner that the company insists is GDPR-compliant.
Customers must opt in to the scheme through Three's Wuntu rewards app. Those opting in agree to have their web and app usage tracked and will be served what Three argues are more relevant ads.
The brand said that 94% of the one million customers invited to take part in the trial agreed to opt in. Three will eventually extend the initiative to all 10 million of its customers.
Citing Nielsen figures, Three claims that campaigns underpinned by its deterministic user data is up to six times more accurate than the current average accuracy of the digital ad industry.
Three and Zeotap are also launching a product called Connect, which enables brands to combine their own first-party CRM data along with Three's anonymous data to deliver more relevant mobile ads.
The project is being overseen by Three's director of advertising, Charlie McGee, who joined last year from ad tech company OpenX. McGee has worked agency side at MEC and Aegis Media, and has also led Apple's ad sales team for iAd across the EMEA region.
Data accuracy
There have been several high-profile attempts by UK mobile networks to muscle in on the digital ad market and capitalise on the accuracy of their customer data.
Weve was set up as a joint venture between O2, EE and Vodafone in 2013 and had ambitions to challenge Apple, Google and Facebook's dominance in mobile by moving into mobile display ads and data-sharing for programmatic trading.
Three controversially announced in 2016 that it would start trailing ad-blockers at network carrier level, but later that year it dropped the plans and instead urged the mobile industry to create better ads.
Last month, Weve's sole remaining backer, O2, said it will stop taking new bookings for mobile ad campaigns, stating that the move would allow the company to "solely focus messaging on O2 services and customer loyalty".
Speaking to Campaign ahead of the launch of Relevant Advertising, McGee insisted that brands will be attracted by the opportunity of serving consumers "better ads" and that Three's "sophisticated" millennial audience is now more "accepting" of advertising.
"We are telling consumers in plain English that you are going to get ads [when using the internet] and that we are endeavouring to make sure that those ads aren't wasting their time," he said.